Choose the right day and a winter wedding can be beautiful. If the weather cooperates, you can have some startlingly lovely landscape as a backdrop, some warm winter sun and an excuse to fly off somewhere hot for the honeymoon!
Winter weddings are becoming very popular, here are the 10 reasons why.
1. Let It Snow, Let It Snow, Let It Snow
The chance of a white wedding is probably the most popular reason for considering a winter wedding day. There is something magical about having snow on the ground on the big day and building it into your preparations.
You have to be practical too though. If you're planning a carriage, also plan a backup in case the roads are too difficult or the horse cannot get through the ice. Have spare shoes, a dress and a warm coat in case something happens too!
2. Winter Fashion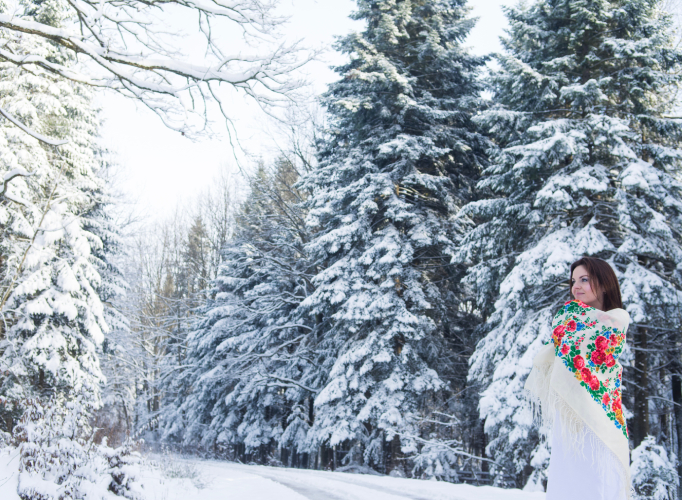 Winter weddings offer a completely different range of dress options for you and your guests. You could choose fake fur, a cloak, lovely stole, long boots for the men, go for Victorian or Edwardian themes and a whole lot more.
The cold offers a wide range of dress options for the entire wedding party so why not have fun with it?
3. Save Some Cash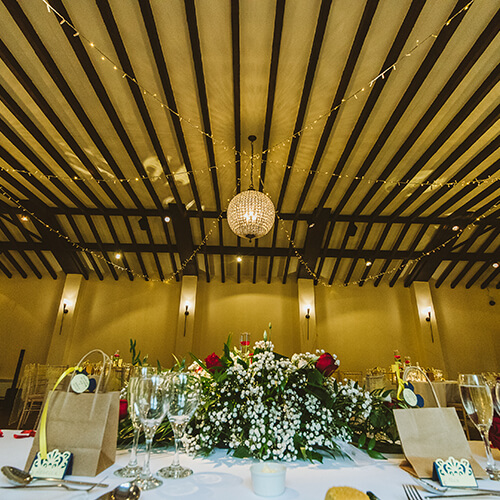 Winter is traditionally a slower time for many wedding suppliers so there can be discounts to be had. Some will offer money off, others will throw in incentives such as cheap drinks, free theming, upgraded food or other inducements to book.
There are always bargains to be had if you know where to look but suppliers are much more compliant if they have nothing else going on at the time. Winter is the very best time to get a lot for your money.
4. More Availability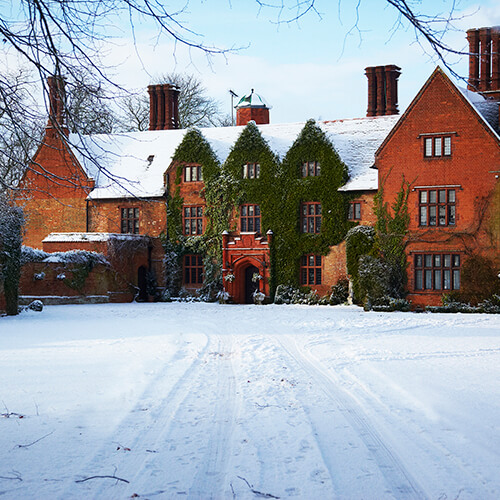 Being low season, a winter wedding should be easier to arrange. As long as you give it enough time, your dream venue is far more likely to be available during winter than in summer. It should also be easier to arrange a church and accommodation for you and your guests.
Availability of venues is one of the biggest hurdles a wedding couple has to contend with. Despite difficult financial times, weddings are still very popular so it pays to plan well ahead!
5. We Predict A Wedding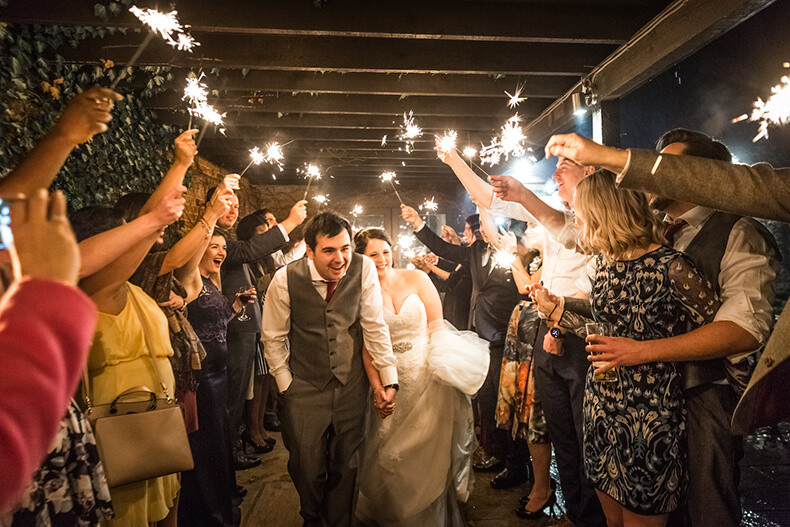 You never quite know what the weather will be like in a British summer, adding some unnecessary stress to your wedding. We all know it's going to be cold and damp in winter so there is no wondering there. You, your wedding party and guests should all know what to expect with a winter wedding.
You can plan long in advance for cold weather, rather than hoping it will be sunny during the summer. You can build it into your theme and integrate the weather into your preparations.
6. Stand Out From The Crowd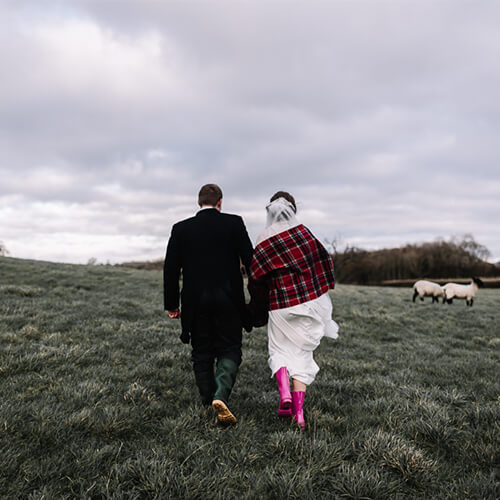 Summer is undoubtedly the season for weddings, but if you have an active circle of friends it can be a little tiring. A winter wedding avoids "wedding fatigue" and is less likely to conflict with summer holidays and other commitments.
If you're a social couple, there is always something going on during the warm weather months, so choosing winter increases the chances that you want to be there.
7. Set The Mood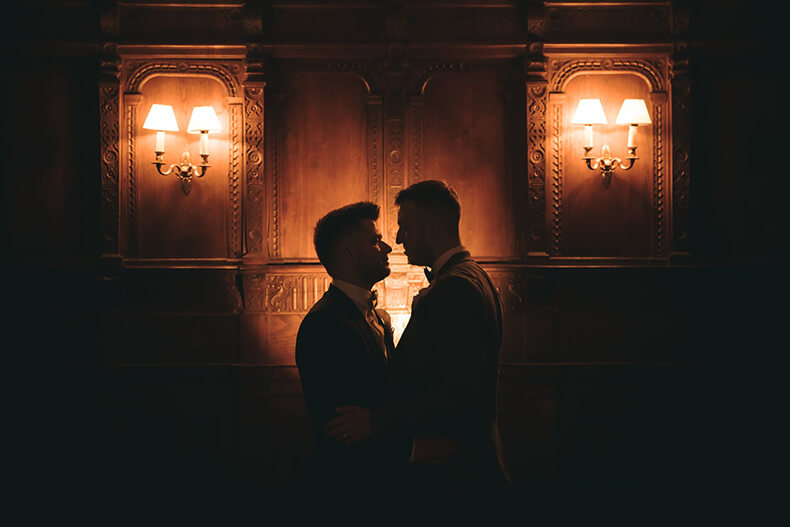 When it gets dark at 3:30pm, it's easy to lose track of time during the reception and party until dawn. It's an excuse to bring out the fairy lights and get imaginative with the decoration of your venue. Use candles, mood lighting and other creative ways of decorating your room and providing a lovely atmosphere for celebration.
Consider offering tea, coffee and mulled wine to keep your guests warm, especially if they go outside to smoke.
8. Light It Up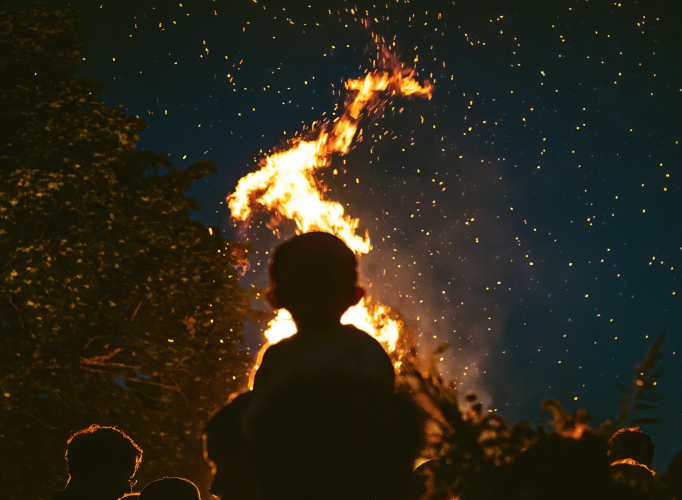 When you're feeling cold, what better way to warm up than with a roaring fire? Why not welcome your guests to the reception by standing near a real fire and taking the chill off. Don't stand too close though as dresses can be quite flammable!
Or have a bonfire and enjoys warm drinks and snacks around the fire. What better way to set the mood and take advantage of the colder weather than to warm up around a beautiful fire!
9. Happy Holidays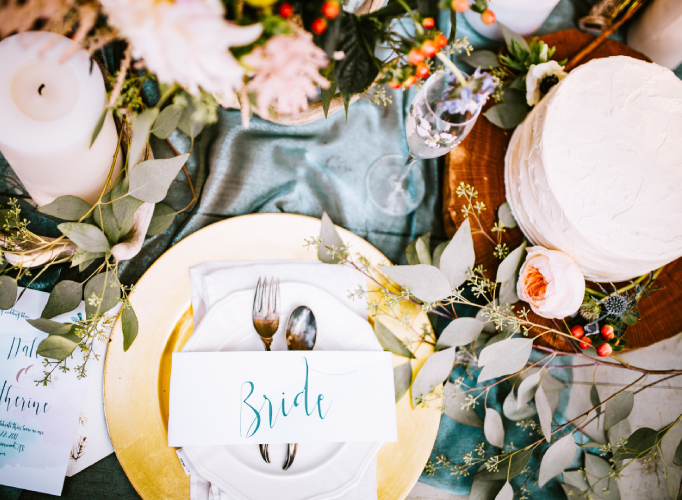 There is a lot going on in wintertime, from Halloween, Guy Fawkes, Christmas, New Year right up to Valentines. While not strictly winter, this time of year offers a lot in the way of memorable dates and themes you can take inspiration from.
A Christmas wedding has to be one of the most romantic possible. What better way to start a new year than with a wedding day? Valentine is a popular date, but for good reason. If you like something a little different then Halloween or Fireworks night offer good opportunities to have a little fun.
10. Hello Honeymoon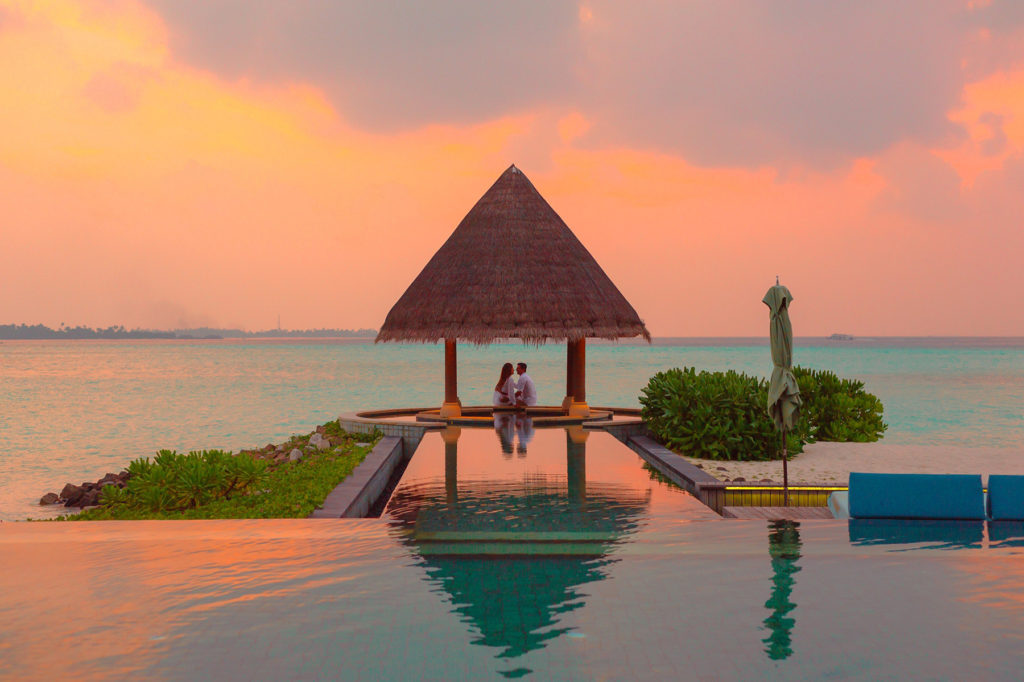 As we mentioned earlier, a winter wedding is the perfect excuse to book a honeymoon somewhere warm and exotic. Winter is when we feel the cold and yearn for hot sandy beaches, a cool pool and margaritas on the sun lounger. What better way to end a winter wedding than a honeymoon in the Caribbean or the Mediterranean to get away from it all?
Alternatively, a winter holiday is also the perfect ending to a winter wedding. Go skiing, visit Lapland, or stay in an ice hotel, the opportunities are endless!
Final Thoughts
Winter can be a great time to have a wedding. It can be much less stressful for you and your guests, you can build the weather into your day and make arrangements that offset all but the worst weather conditions. So what are you waiting for? Get planning!
To contact our fantastic planning team here at the Manor to book your winter wedding – click here.