Planning a winter wedding can be a magical experience, and Suffolk's charm enhances the enchantment of this season. With its quaint villages, picturesque landscapes, and historic venues, Suffolk offers a delightful backdrop for a winter wonderland wedding. Among the many splendid options, Woodhall Manor, an exclusive use wedding venue, stands out as the perfect place to say "I do" during the colder months.
Grab a blanket and cosy up – Let's dive into how to plan your unforgettable winter wedding at Woodhall Manor.
Step 1: Set the Date
Choosing the right date for your winter wedding is crucial. December through March is the perfect time for a winter wonderland wedding. Consider the following special offers at Woodhall Manor during this period:
December: Experience the magic of a Christmas wedding at Woodhall Manor, with complimentary festive decorations and roaring fires.
January & February: Start the new year with a bang by enjoying special discounts on winter weddings at Woodhall Manor.
March: Spring may be on the horizon, but you can still capture the winter charm with special offers for early March weddings.
Step 2: Venue Selection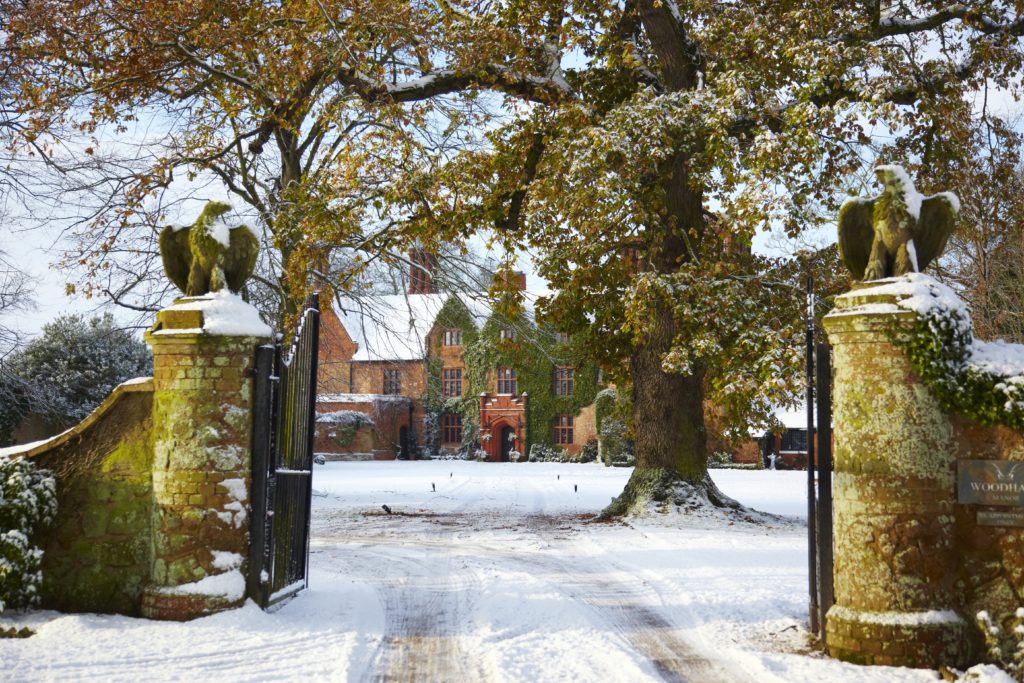 Woodhall Manor is the epitome of a quintessential Suffolk winter wedding venue. Its historic manor house exudes charm and character, while the cosy rooms and roaring fires provide the perfect atmosphere for your winter celebration. The venue's elegant interiors are complemented by the breathtaking gardens, offering the ideal backdrop for your wedding photos, even in winter.
Step 3: Attire and Beauty
Your wedding attire should not only look stunning but also keep you warm. Opt for long-sleeved gowns, fur wraps, or even a stylish jacket to beat the chill. For beauty, consider a makeup artist experienced in creating long-lasting looks that will withstand winter weather.
Step 4: Winter-Proof Your Wedding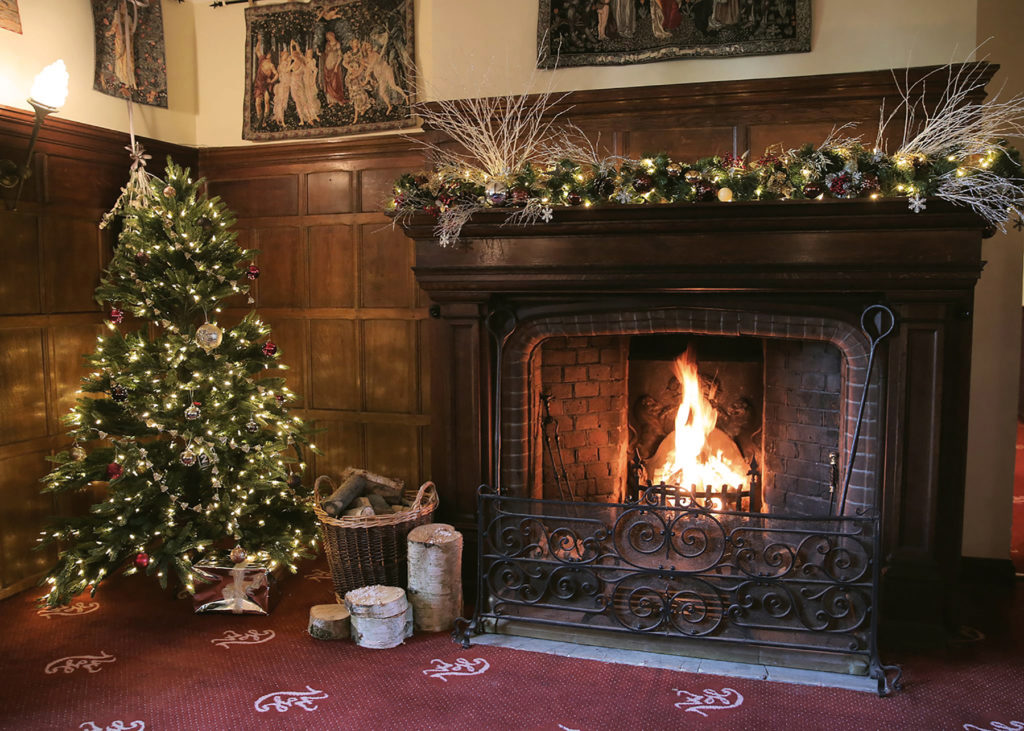 Winter weddings require some extra planning to ensure your guests are comfortable. Consider the following:
Roaring Log Fires: Let the enchanting crackle of log fires at Woodhall warm your hearts as you exchange vows, adding a touch of rustic romance to your winter wedding.
Cosy Rooms and Interiors: Seek refuge from the winter chill in the cozy rooms and charming interiors of Woodhall Manor, where antique furnishings and rich fabrics create an intimate atmosphere for your celebration. These warm and inviting spaces are the perfect backdrop for your romantic winter wonderland.
Winter Decor: Embrace the season with winter-themed decor such as candles, fairy lights, and seasonal flowers like poinsettias and holly.
Step 5: Catering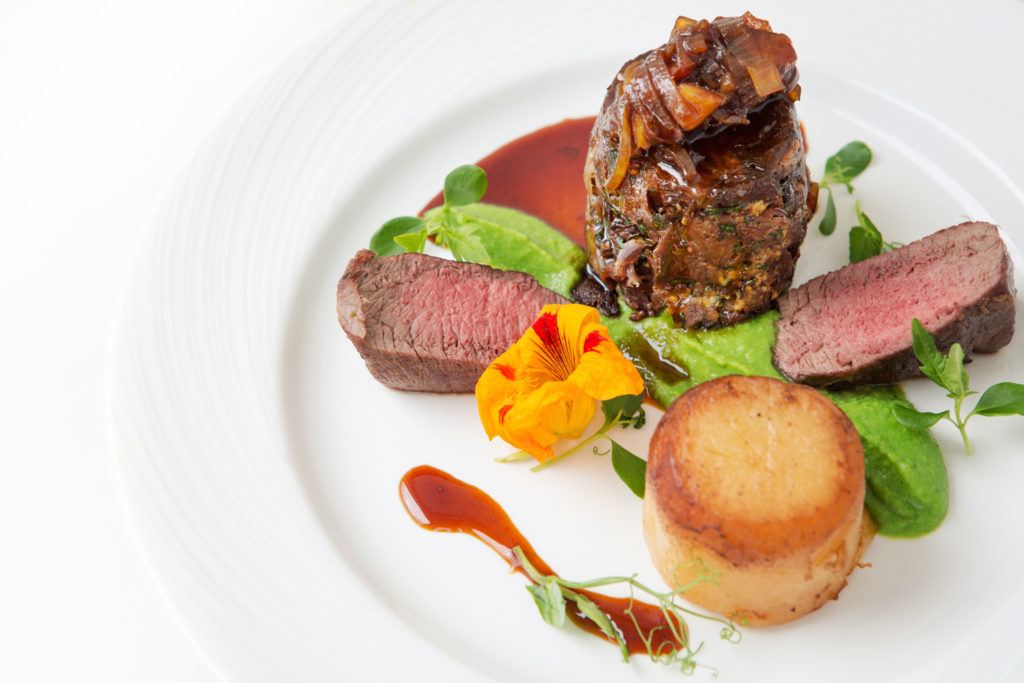 Warm, hearty food is a must for a winter wedding. Woodhall Manor's experienced chefs can create a customised menu to suit your preferences and the season, with options like mulled wine and hearty stews.
Step 6: Entertainment
Keep your guests entertained with a mix of indoor and outdoor activities. Consider a live band or DJ to get the dance floor rocking and maybe even a fireworks display to light up the winter night sky.
Step 7: Accomodation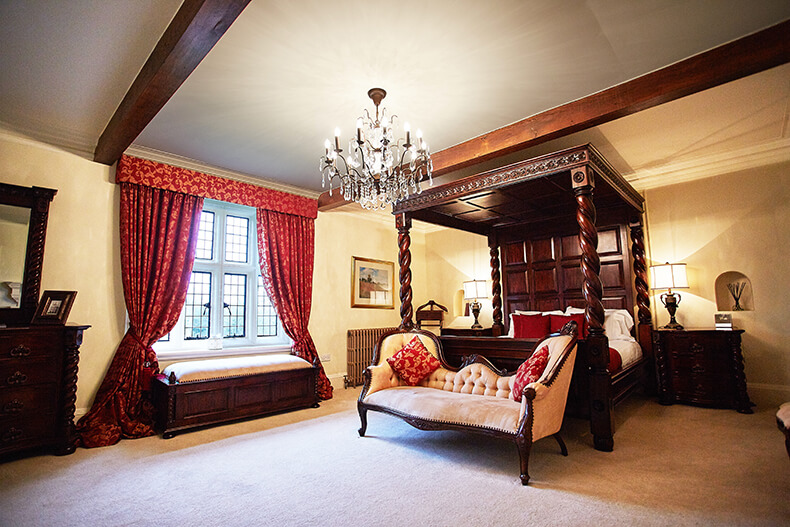 Woodhall Manor offers luxurious accommodation for you and your guests. After a day of celebrating, retire to your cozy room and enjoy a peaceful night's sleep.
Step 8: Capture the Moments
Don't forget to hire a skilled photographer who can capture the magic of your winter wedding. The combination of Woodhall Manor's historic backdrop and the winter landscape will provide stunning photo opportunities.
Planning a winter wedding in Suffolk at Woodhall Manor is a dream come true. The venue's timeless charm, cosy ambiance, and special winter offers make it the perfect choice for couples looking to tie the knot during the colder months. With careful planning, and help from the expert wedding planners at Woodhall, you can create a magical and memorable winter wonderland wedding that you and your guests will cherish forever.
So, embrace the romance of winter, and let Woodhall Manor be the enchanting setting for your special day. Get in touch today.