Picture this… you've counted down from 10, the anticipation of the upcoming year is exhilarating, and your new years resolutions are yet to be broken. You couldn't get a more poetic time to say 'I Do' than right now.
Winter Weddings are becoming increasingly popular, but many couples still opt for a wedding in the Summer.
If you fancy breaking the mould and steering away from that summery wedding, grab a cuppa, take a seat and read on to see why we think January Weddings are simply magical…
Weather for a picture-perfect day
Sure, if you book a summer wedding, you are more likely to have a warmer wedding. But what if Mother Nature decides to do what she does best and give us rain? Those months of planning an outdoor ceremony with fizz in the gardens is out the window.
Why not plan towards a wedding where weather isn't an issue?
Incorporate those umbrellas in your shot, dress your bridesmaids in decorative shawls and create atmospheric shots with our stunning UK weather.
Moody rain clouds and frosty mornings can be nothing short of spectacular in photographs. So, embrace your inner Brit, take on those rainy days and dance away in them.
Creative Décor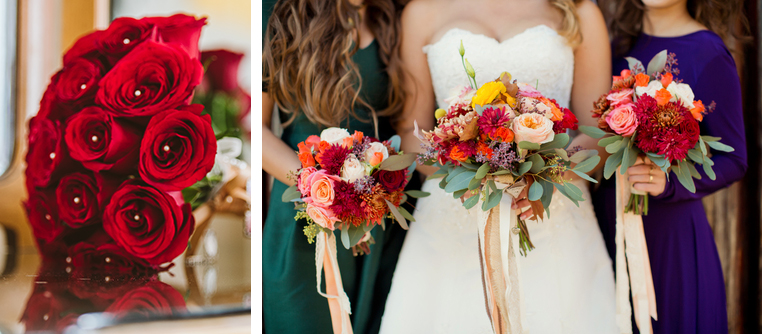 Winter colours are deep, rich and alluring, giving an element of glamour where ever they adorn.
Incorporate a choice of deep reds, royal blues and emerald greens to dress up your day.
It's not only the colours that can really create a picture-perfect wedding. The materials found in winter can provide a variety of textures.
Opt for sumptuous silks, soft furs and smooth velvets to decorate your reception evening. You can even incorporate these fabrics with your bridesmaid outfits by keeping them warm in a glamorous stole.
Picking the right wedding flowers, all depends on the season. There are many beautiful flowers in season during the Winter. Our personal favourites include tulips, gerberas, amaryllis and of course roses. There are so many to choose from, it's always worth catching up with our floral specialist before your big day.
Winter is such a fantastic time to get creative, and ideal for adding your own spin on your wedding day.
Romantic lighting in the evenings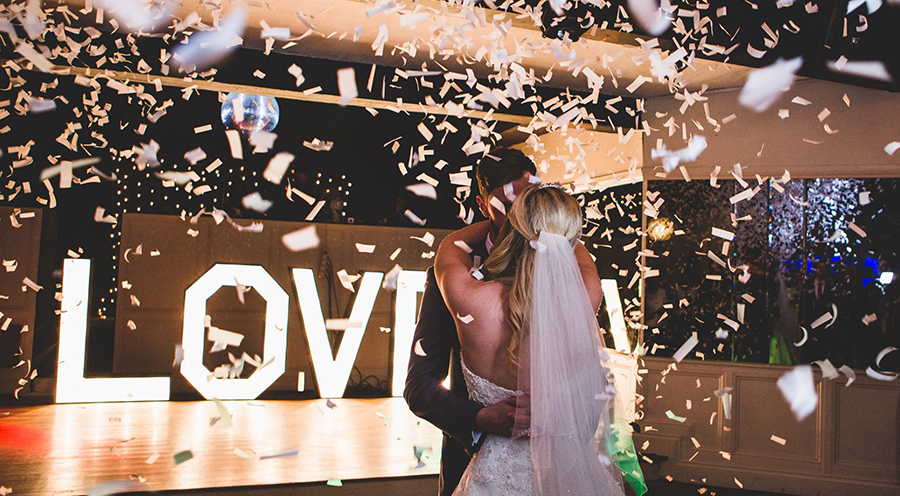 Everyone loves a cosy winters evening. The perfect time to add some mood lighting and get those candles lit. Why not add this romantic feel into the evening of your wedding?
Experiment with decorative lighting, candles and sparklers. Here at Woodhall, we have a stunning array of lighting, from fairy lights to Love Letters, to really make your wedding twinkle.
Get your feature lights on earlier as the night draws in, so you can dance the night away in the most romantic way possible.
Comfort feasts for your guests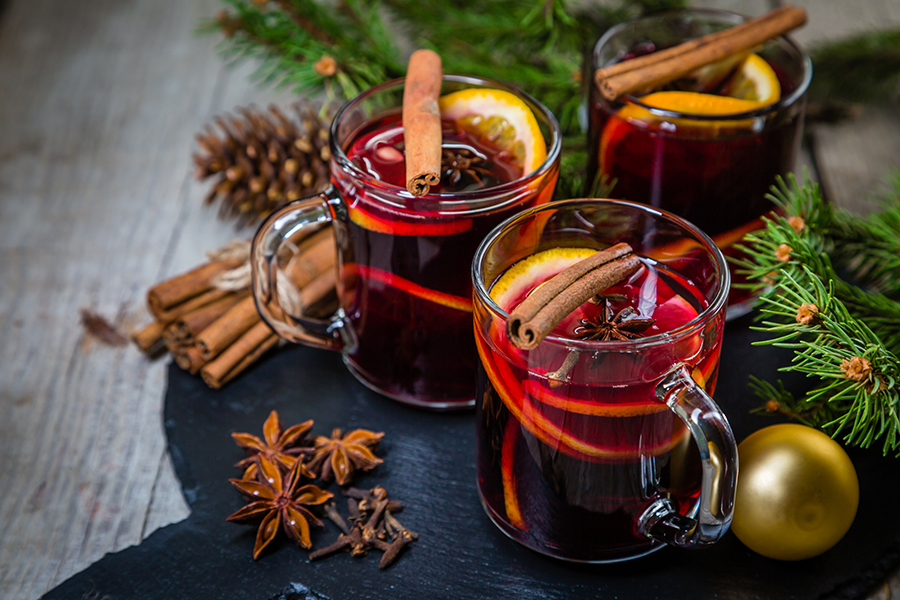 Winter food is the best type of food – Indulgent, warming and satisfying. How amazing would it be if you could treat your guests to a comforting meal to celebrate your nuptials?
Not only could you have a feast for your wedding breakfast, but you and your guests can enjoy quirky extras throughout the evening.
Enjoy oozing fondues, fragrant mulled wine, sweet s'mores and you could even set up a hot chocolate station with marshmallows, cream and colourful sprinkles.
We're hungry just thinking about it!
Extra Wedding Budget to Spend on Little Luxuries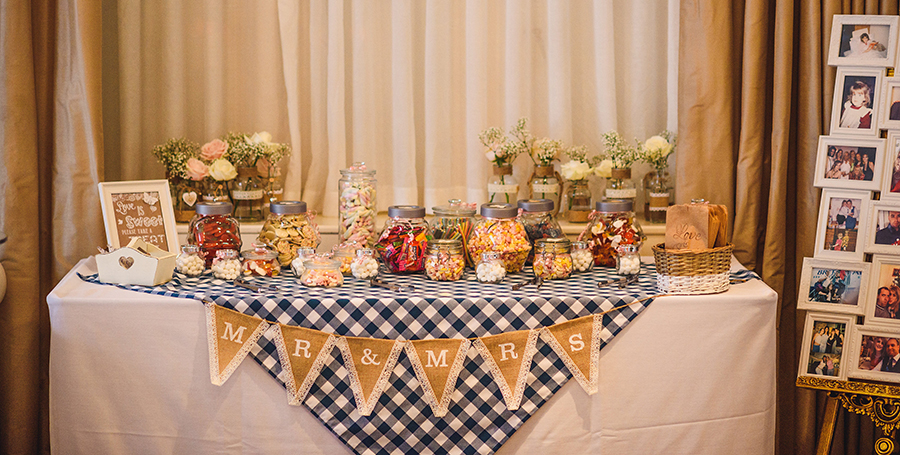 A Winter Wedding can offer couples a lot more for their money, as each venue will provide their own winter collection with fantastic savings.
Woodhall offers their rooms complimentary for weddings in January. So, you and a handful of your guests can enjoy a night stay on the night of your wedding day.
Availability during January is also plentiful, giving you more of an option when it comes to what days you book.
Suppliers such as photographers and entertainment will also have more availability in winter, so you can find various special deals around. As they are more likely to just have your wedding on that day, they can also give their undivided attention. This will give you a better quality of customers service.
It's not just the suppliers and venues that are busy during the summer months. Family and friends either have their summer holidays, or other events to go to which can lead to diaries clashing.
Don't be restricted, book a Winter Wedding and fully enjoy the joys that it can bring.
Chat though options of a Wedding next January with our team on 01394 411 288 or email them on info@woodhallmanor.com.