2024 is the year where wedding trends take a new turn, drawing inspiration from the latest innovations in the world of matrimony. As you plan your wedding for the upcoming year, Woodhall Manor is here to provide you with fresh and exciting ideas to make your big day truly exceptional.
Whether you're dreaming of a classic, modern, or eco-friendly wedding, these trends offer a little something for everyone. Let's dive into the top wedding trends for 2024 that will help you create a magical celebration that reflects your unique style and story.
Sustainable Weddings
Starting off with a trend that is not only popular, but super important. Embrace eco-friendly practices at Woodhall Manor and consider a DIY approach to wedding decorations and favours to reduce your ecological footprint. Sustainable weddings are all the rage and will undoubtedly continue to make a significant impact in 2024.
Champagne Tower Extravaganza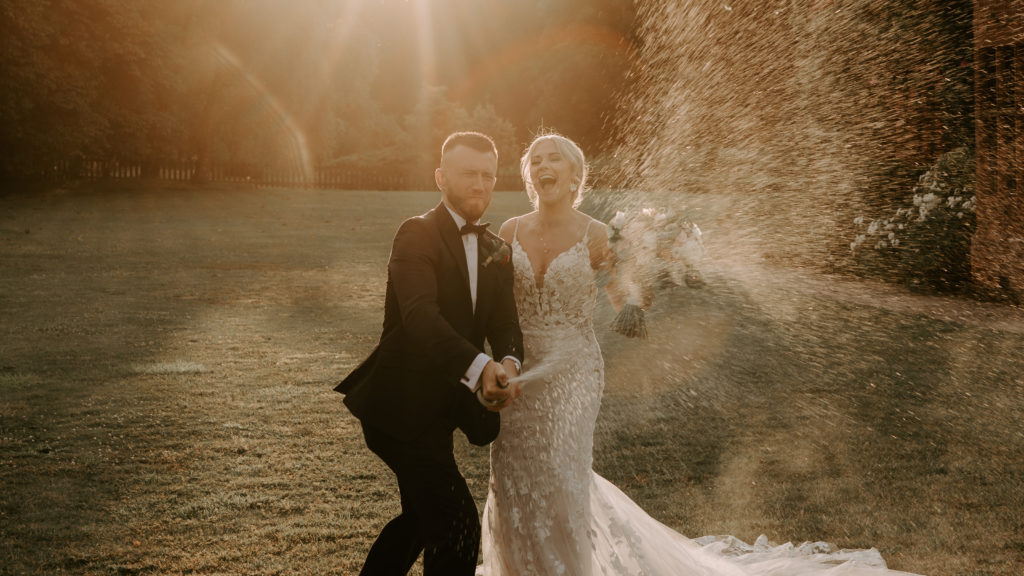 If you're not a fan of traditional wedding cakes, here's your chance to shine with one of the latest trends: a Champagne Tower! Elevate your celebration with a touch of luxury and elegance while toasting with your guests. Get ready to pop the bubbly in style.
Champagne sprays are such a hit also, a picture perfect moment and so much fun!
Pearl Elegance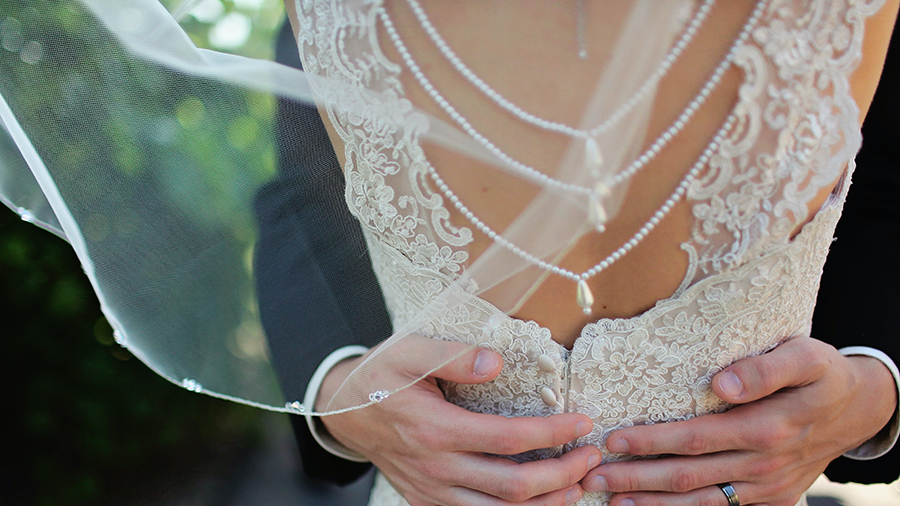 Pearls are making a stunning comeback in 2024, adorning wedding dresses, veils, tulle gloves, and even appearing in your bridal hair styles and up-do's. These traditional gems bring an elegant and timeless touch to bridal fashion, adding sophistication to your look and big day.
Audio Guestbook
Replace the traditional guestbook with a modern twist. Offer a phone for your guests to leave heartfelt audio messages, creating a treasured keepsake.
Modern Music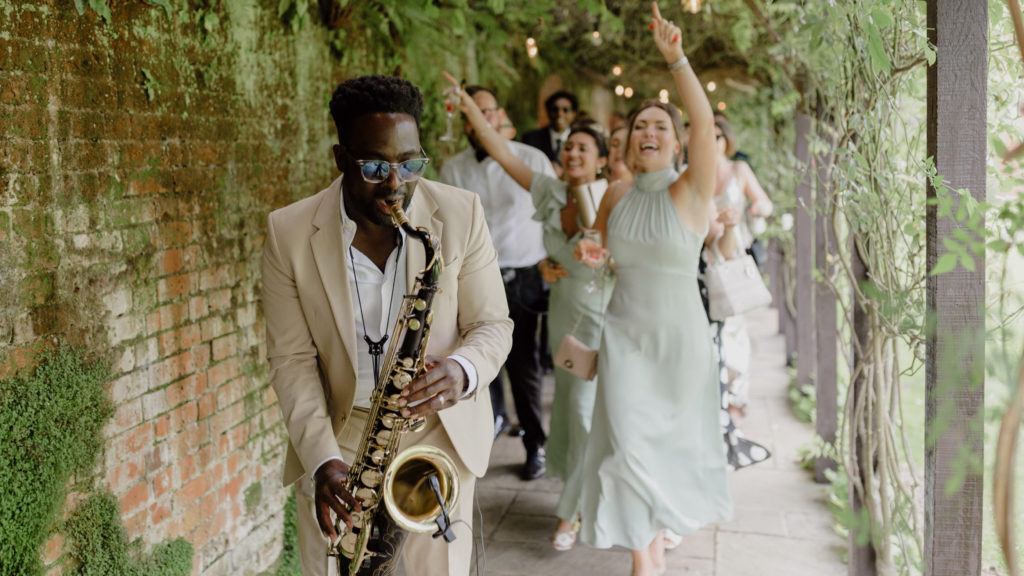 Set the mood with live music, like a string quartet or a saxophonist, performing renditions of chart-toppers or your favourite modern songs in different genres. Picture your cherished tunes, such as Beyonce or Fall Out Boy, serenaded by the sweet sounds of a saxophone.
Monochrome Magic
Dare to be different with monochrome aesthetics, featuring black bridesmaid dresses, monochrome wedding decor, and perhaps even a dress code for your guests, encouraging them to don their best all-black, black-tie attire. This bold choice makes a striking and timeless statement.
Ring for Champagne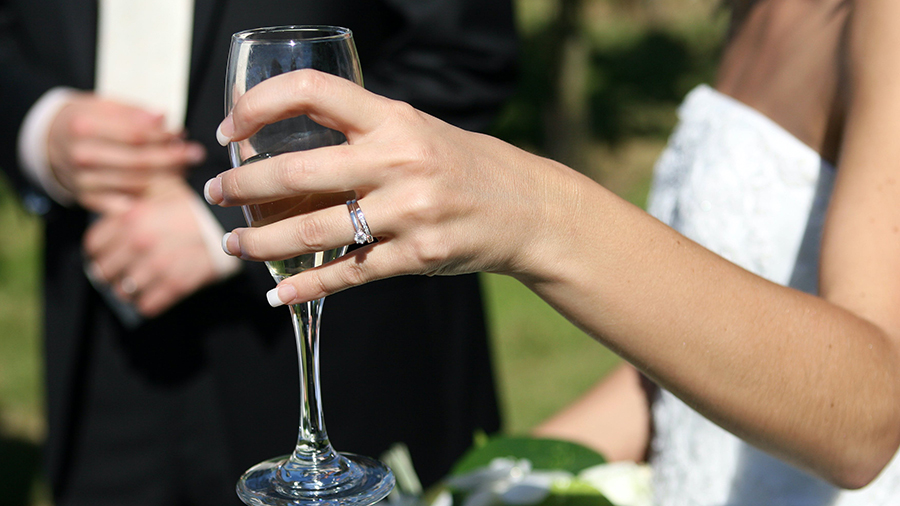 Imagine a charming floral or foliage wall with a bell that your guests can ring during the cocktail hour at Woodhall Manor. A hand emerges, offering your guests a glass of bubbly, providing a unique and interactive way to kick off the festivities.
Wedding Weekend
Woodhall Manor invites you to transform your wedding into a weekend-long event. Transform your wedding into a multi-day celebration. From a welcome cocktail party on Friday to the wedding ceremony on Saturday and a farewell brunch on Sunday, this extended celebration allows you to savour every moment with your loved ones in a relaxed setting.
Wedding Content Creator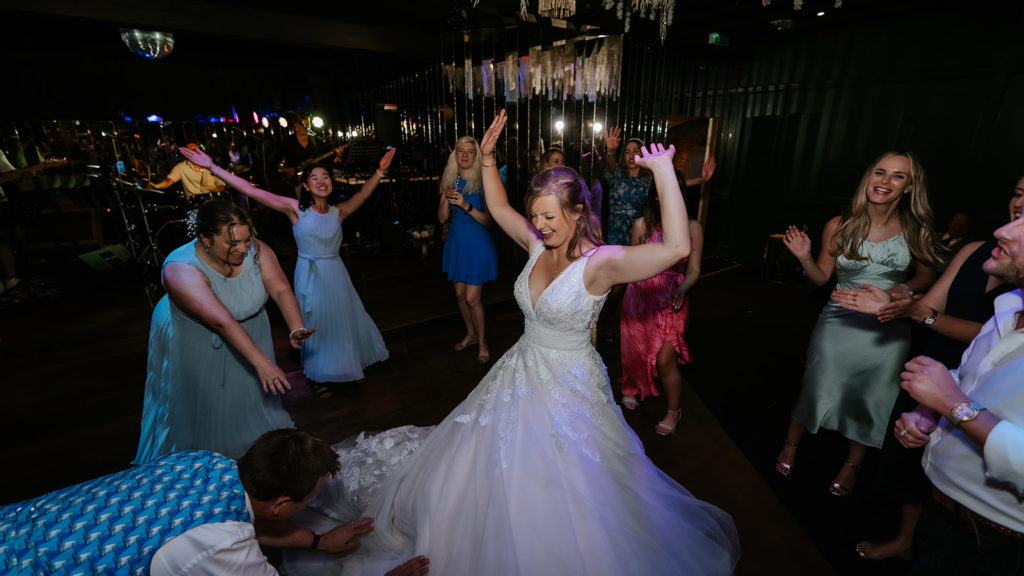 In the era of social media and influencers, consider hiring wedding content creators who can capture TikTok's, reels, videos, and digital content of your entire wedding, complementing your traditional photographer and videographer.
Wedding Website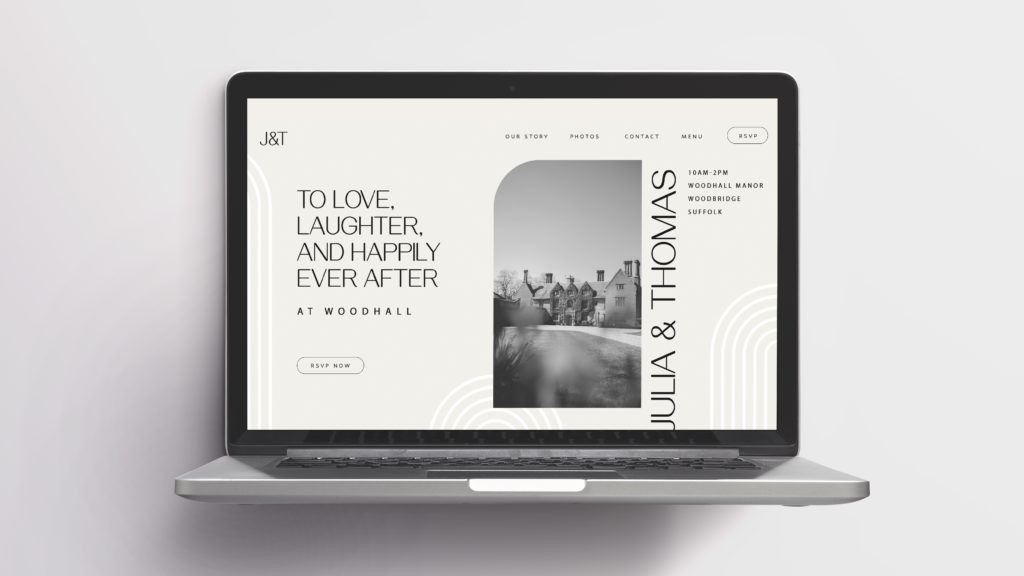 Simplify wedding planning with a dedicated wedding website, acting as the central hub for all things related to your big day. Share essential information about the venue, dress code, RSVP, menu selection, gift list, and more, making it easier for your guests to stay informed.
Wedding Newpaper Keepsake
One of the standout trends for 2024 is the Wedding Newspaper. Imagine having your personalised 'Newlyweds Post,' a newspaper for you and your guests featuring the order of the day, your love story, photographs, and even mini games—an entertaining and memorable keepsake for all.
Celebrant Weddings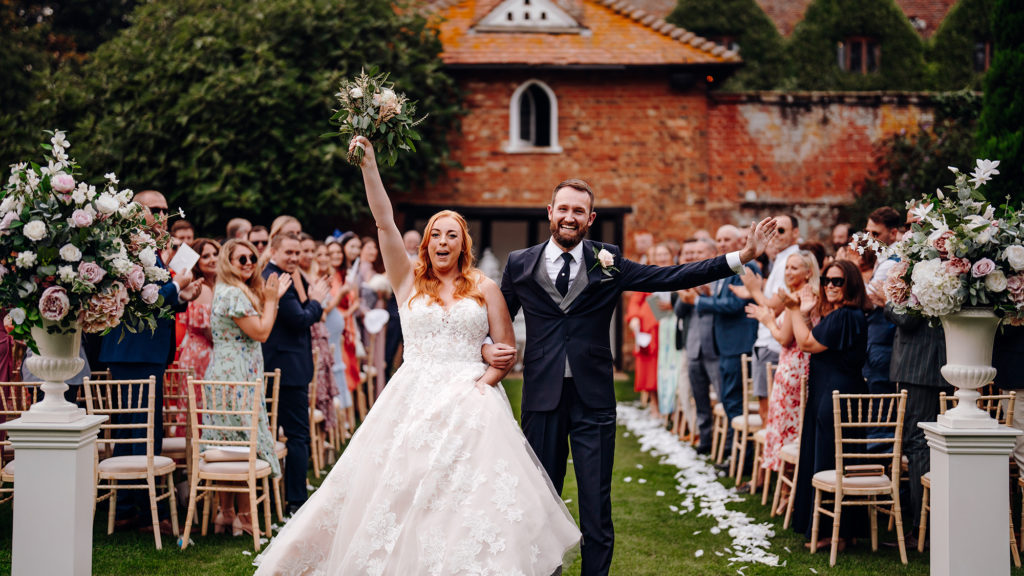 Wedding trends happen as the result of couples always looking for new and innovative ways to personalise their wedding celebrations and this trend is the answer. Add a personal touch to your wedding with a celebrant, crafting a deeply personalised and customised ceremony that reflects your values, beliefs, and the unique story of your love.
Midnight Afterparties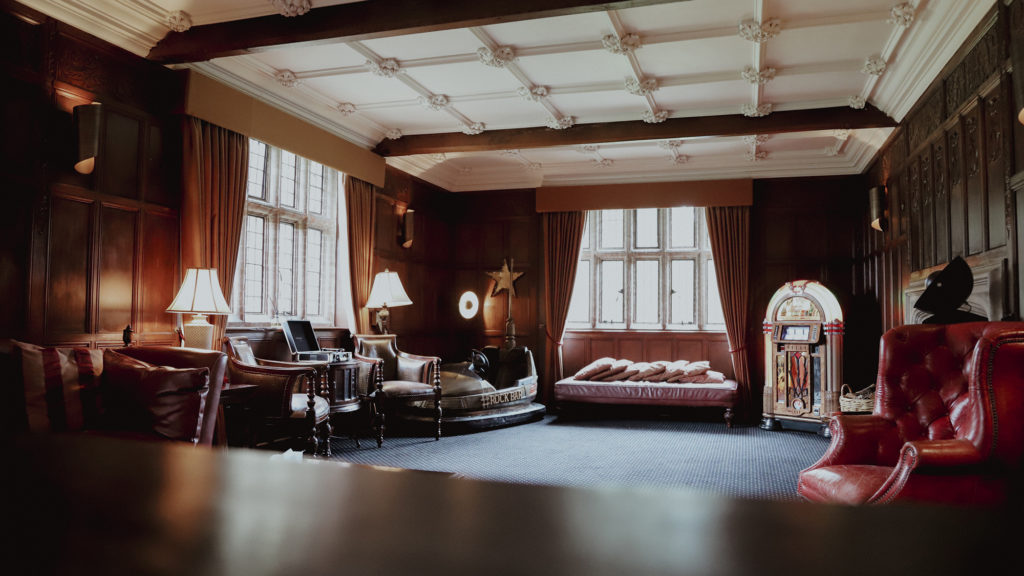 Keep the party going into the night at Woodhall Manor. Retreat to our Rock Bar, complete with a jukebox, bar, and midnight snacks, ensuring the festivities last well into the early hours.
The wedding trends of 2024 offer a wide array of options for couples seeking inspiration for their special day. Whether you prefer classic elegance, interactive fun, modern music, or eco-conscious choices, these trends can help you create a wedding that reflects your unique love story.
At Woodhall Manor, we're here to turn your dream wedding into a reality and make your celebration truly unforgettable. Cheers to all you newlyweds and the inspo you will get from our 2024 wedding trends!