Hey there lovebirds! First things first, congratulations are in order for your engagement! A whirlwind is coming but we promise you, it's going to be so much fun!
We know that planning a wedding can be a super exciting yet overwhelming experience, but fear not, we are here to help! With so many details to consider, it's essential to have a clear roadmap from the start.
Whether you're dreaming of a grand celebration or an intimate gathering, Woodhall Manor in Suffolk is your perfect wedding venue. With each wedding here as individual as the couple, you can be sure, all your wedding dreams will come to life. From the first initial wedding planning stage, all the way to the big day, we can promise to be your unofficial Maid of Honour, your wedding fairy god mother, and your ultimate wedding planner.
Let's not waste any more time, grab a drink, your partner, your wedding planning checklist and let's dive into the step-by-step process of how to plan a wedding from the very start!
Picture-Perfect Vision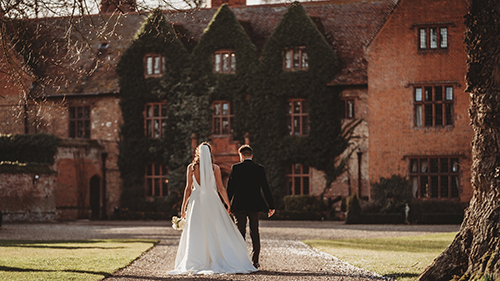 It's time to dream big! Close your eyes and imagine your perfect wedding day. Here is where we fine tooth comb all your ideas, and really establish a clear vision of what you want.
What kind of atmosphere do you envision? Is it a romantic intimate affair, a glamorous soiree, or a rustic festival vibe gathering? Take the time to discuss your dreams with your partner and create a shared vision and wedding style. This is the first step in turning all your dreams into reality!
Set Your Budget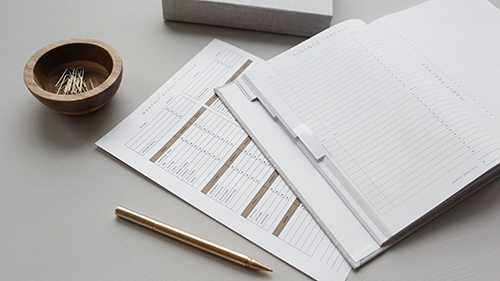 Weddings can be expensive, so it's important to determine your budget early on. Decide on a total amount you're comfortable spending and then break it down into categories such as wedding venues, catering, attire, photography, and entertainment. By prioritizing what matters most to you, you can allocate your resources accordingly.
Your wedding budget can also be as big or as small as you like. Your funds can be spent on the most outrageously expensive things, or you can save money and diy all your wedding essentials, it's entirely up to you, this is your day!
Woodhall Manor offers flexible wedding collections, one to match every kind of couple, suiting various budgets, ensuring that your special day remains within your wedding budget.
Save the date, Find the Perfect Place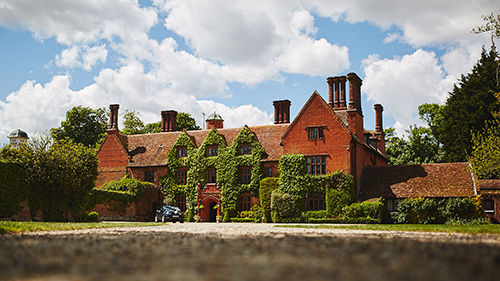 Picking a wedding date is like finding the perfect balance between practicality and sentimental sweetness. Think about dates that hold a special place in your hearts, like the anniversary of your first date or the day you got engaged.
Choosing the right venue sets the stage for your wedding day, literally. Consider factors such as location, capacity, ambiance, and amenities. Whether you're dreaming of a charming countryside manor, a beach side paradise, or a trendy urban loft, finding a venue that resonates with you is essential.
Woodhall Manor, with its elegant architecture and picturesque grounds, offers a captivating backdrop for any wedding style, whether it be classic, rustic, or contemporary. From multiple indoor and outdoor wedding ceremony spaces, you will be spolit for choice on where to say your I-do's.
Come and see for yourselves, book your private tour of our manor and grounds today!
Prepare Your Guest List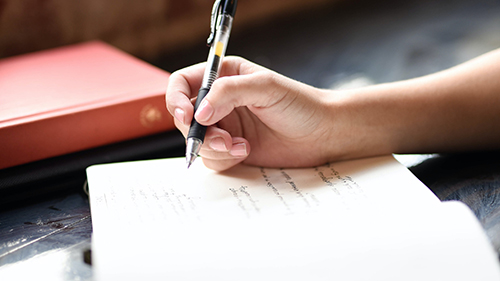 Compile a guest list with your partner. Start by including immediate family and close friends, then work your way outward. Consider your venue's capacity and your budget when finalising the list. And don't forget to send out save-the-date cards and invitations to ensure your loved ones can join in on the celebration.
Woodhall can host weddings for up to 130 guests. From small intimate affairs to grand and luxurious Asian wedding marquee celebrations, we are the perfect wedding venue with an abundance of space and flexibility.
Your A-Team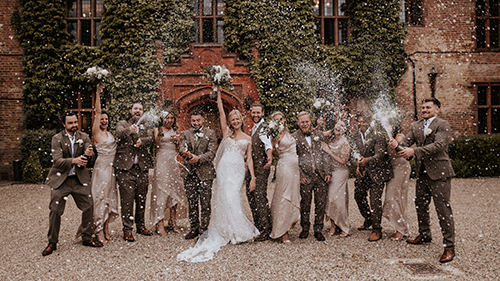 Choose your wedding party squad and assemble your bridal party and groomsmen! These are the VIPs who'll stand by your side on the big day. Think about your closest friends and family members who'll help make your wedding super special.
Woodhall Manor offers various spaces where you can host pre-wedding events, such as engagement parties, bridal showers, and a rehearsal dinner, allowing you to create unforgettable memories with your loved ones. Let the good times roll!
Research and Book your Specialists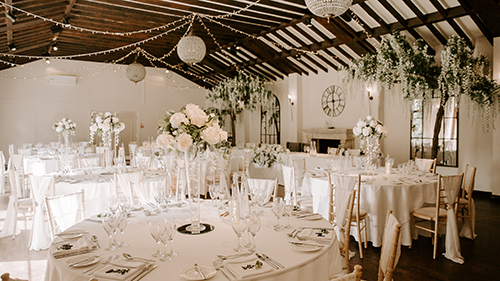 Now, let's get you some wedding professionals! Research and book vendors who understand your vision and fit your budget. A wedding photographer, caterers, florists, and entertainment providers are waiting to sprinkle their magic on your day.
We have a list of trusted suppliers who know our venue like the back of their hand. They'll make all your dreams a reality, truly making your wedding planning process as seamless as possible!
Dress to Impress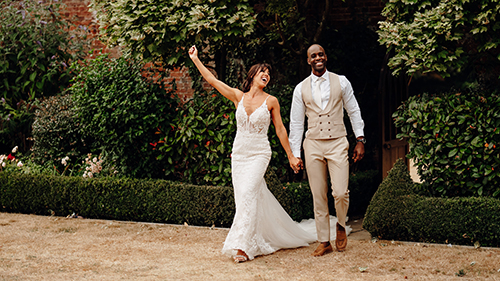 Next on our wedding checklist is to find the attire that will make you feel like the most beautiful versions of yourselves. Start by browsing bridal boutiques and suit shops, and schedule fittings to find the perfect wedding dress, tuxedo, or suit.
Don't forget about accessories, wedding rings, shoes, and hair and makeup styling. Remember, confidence is the best accessory!
Wedding Invitations and Stationery Galore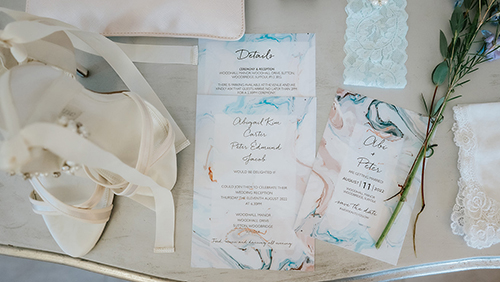 Let's get fancy with some invites and wedding stationery! Design personalised wedding invitations and signage that scream "This is us!" This is your moment to set the tone for your special day, from the moment your guest list receive their invites, this is the first insight into your wedding vision.
From elegant and formal invitations to whimsical and rustic motifs, you can really establish your themes, styles and personalities all throughout your wedding day.
A fabulous way of announcing your nuptials and creating a central hub for all your wedding planning and information for your guests is creating wedding website. Provide detailed information and updates about your wedding, including event schedules, venue details, accommodation options, RSVP functionalities, and registry information.
Ceremony and Party Time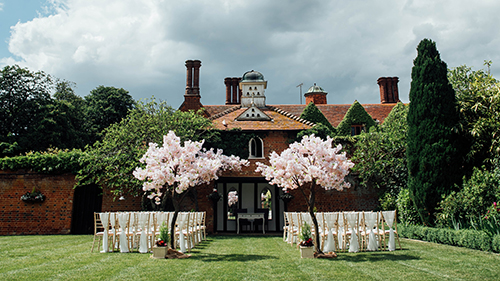 It's all getting real! Plan your ceremony and reception down to the last detail. Woodhall Manor has both indoor and outdoor spaces to choose from, so you can have that enchanting garden ceremony at the Dovecote or a stunning Ballroom bash, all topped off with a wedding party like no other in our Garden Lounge.
Collaborate with our dedicated wedding team to plan a seamless flow of events, ensuring that your day unfolds flawlessly.
Suite Dreams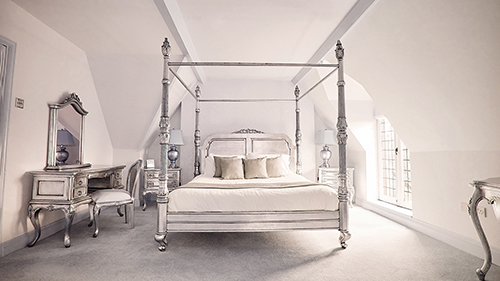 If you have guests traveling from afar, or you would like all your wedding party to stay the night with you, you'll need some cosy accommodations.
Woodhall Manor's got you covered with 12 luxurious bedrooms and suites. Your guests will feel well rested and pampered, ready to celebrate your love story.
Why not opt for a two-day wedding? Because we all know, 2 days of celebrations are better than 1! Find out more about your 2 day wedding here.
Dot Those I's and Cross Those T's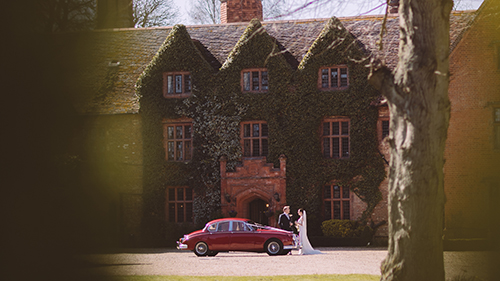 As the big day approaches, it's time to nail down the final details. Menu selections, transportation logistics, and those special finishing touches need your attention.
Our expert wedding planners will be there to guide you every step of the way through the planning process, making sure everything goes off without a hitch.
Embarking on your wedding planning journey can be a delightful adventure when you have a clear roadmap, a precise wedding planning checklist and the right venue by your side. Woodhall Manor, with its picturesque location and exceptional service, can help turn your dream wedding into a reality. Remember to enjoy the process and cherish every moment as you prepare to start your new chapter together. Happy wedding planning!
If you haven't already decided on hosting your wedding at Woodhall Manor, get in touch with us today, allow us to open our doors and show you around the most magical wedding venue in the heart of the Suffolk countryside. You won't regret it!