Sequel, multiple, two weddings! Yes two weddings! A trend storming among the wedding industry, and something we can really jump on, because maybe having just one wedding simply isn't enough.
2020 marked the start of a new normal, with such unprecedented times like COVID-19, many couples made lemonade out of lemons when their weddings were being postponed all over the world. This is where it started to take traction, along with a few other variations of a wedding day.
The Definition
To put it simply, a Sequel Wedding is two wedding ceremonies that are normally split into a intimate legal ceremony on the first date and then an all our soiree with a much larger guest list on the second.
Much like their sister weddings (Minimony, micro wedding) a sequel wedding is becoming increasingly more popular in the UK.
Let's recap briefly over the difference in these new nuptial trends. A Minimony is a small legal, or non-legal ceremony (if you decide to say some vows in your garden or on top of a mountain) that takes place on your original wedding date, or special date that means something to you both, and then a bigger wedding celebration at a later date with all your friends and family. A Micro wedding is just one small wedding that has all the love and feels of a 'normal' wedding just scaled down to a intimate ceremony and celebration with immediate family and friends.
I-Do: Part I & II
Your planning your sequel wedding, let's set the scene.
Your budget is set, you have your dates in mind and you have booked Woodhall Manor to host your multiple events. Perfect place to start!
There are many things to keep in mind when sequel wedding planning, much like the journey with a normal wedding, so here are a few things to keep in mind:
Budget for two weddings – now this won't come as a shock but two weddings will cost more than one, but with an exclusive-use venue you will technically just be having an extra nights stay, smaller ceremony one day and the second ceremony and bigger party the next. This will be your most cost effective way to have your sequel wedding. Another budget friendlier option would be put a larger timescale between the two, in turn this will give you more time to save?
Pick two or three priorities for each event and stick to them. You don't need to do everything possible on both days, unless you want to of course.
A wedding website – Now it's not essential but it certainly helps. A central hub for all things 'your sequel wedding' to your family members, friends and everyone else that will need to know information about your big celebration. From the itinerary to dress code to a wedding gift directory and everything in between.
Decide which day will host which event. Small ceremony or symbolic ceremony day one and then your larger scale second wedding day two? Or reverse that entirely. Remember you're already straying from the traditional structure, so do what makes you feel good!
A wedding planner! – at Woodhall you will have your own dedicated coordinator who will take out almost all the stress of planning your sequel wedding.
Trend Setting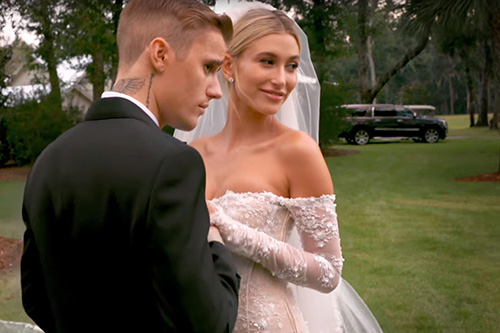 In this new influencing age we are always looking to be different, stand out also take inspiration from the A-listers. You can see sequel weddings popping up everywhere from, Justin and Hailey Beiber to Joe Jonas and Sophie Turner. Who duplicated their wedding celebrations and made the most out of their two ceremonies.
No Pandemic?
One of the only good things to come out of the pandemic is the wanderous wedding trends we are seeing today. Newly engaged couples had to become creative with their wedding plans and think of alternative ways to tie the knot.
Now that COVID-19 is kind of a thing in the past and weddings are booming everywhere again, this doesn't mean those wedding types, that lent themselves to couples during that time, should now disappear. Many couples are now opting for multiple ceremonies so they can have a more intimate personal one first and then a larger celebration the next with friends and family, extended family and everyone they love in attendance.
Diversity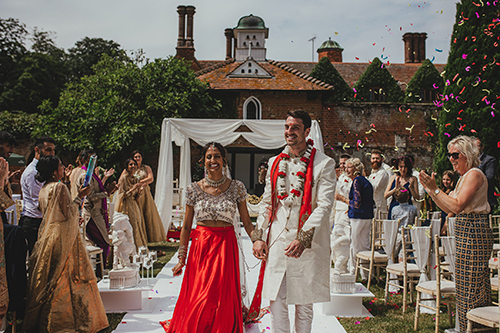 Sequel weddings aren't an entirely new thing, with multiple day weddings being the norm in many cultures and religions. Have you ever found yourselves envious of the beautiful and spectacular Asian weddings which span over multiple ceremonies and celebrations across days? It's your wedding, your choice, so why not push the boat out and do just that?
Be diverse, you have the time and space to be different. Maybe opt for those alternative suits or wedding dress for your first wedding, think short wedding dress or jumpsuit? Host a grand reception party and pull out all the stops with magicians and a live band?
If diverse is your thing, Woodhall is your place.
Location, Location, Location.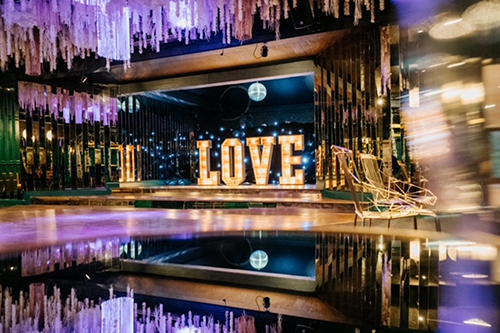 We really couldn't think of a better place than Woodhall Manor to have your sequel wedding. We know you may think were biased but this Elizabethan manor is so uniquely special and bursts character like you've never seen before.
Set among the Suffolk heritage coast, Woodhall Manor is an award winning, wedding venue nestled in nine acres of enchanting gardens and grounds. With each wedding hosted at Woodhall, one just as individual as the next, we have crafted amazing collections and offers to suit every couple.
Woodhall is an exclusive-use venue, meaning your sequel wedding can take place here with zero interruption or hassle. The manor will be your home for as many days as you require, with all of your guest list being able to stay over in our stunning bedrooms and suites.
Being spoilt for choice really is a running theme with weddings here at Woodhall, we have multiple indoor spaces to host you, all dripped in period features and bursting with character, The Rock Bar, much the hidden gem and the perfect grooms den or midnight after party room, 14 beautifully designed bedrooms, suites and so much more.
If you have dreams of an outdoor wedding, surrounded by magical grounds and doves singing then our Dovecote ceremony space is the one for you. Set within the walled garden, the Dovecote is quintessentially English and exudes all the romance novel vibes you have dreamed of.
Now to The Garden Lounge! – Woodhall's worst kept secret, but only because people really can't stop talking about it. Think luxury London cocktail bar but better and inside a 16th century Manor house. This space oozes opulence and uniqueness with mirrored walls and feather chandelier ceilings, a perfect sized dance floor and DJ booth. There really is no better space to double the celebration! You just have to see it for yourselves.
Why not book a private tour of our Manor and grounds? Get in contact with one of the team today at [email protected] – with your sequel weddings at Woodhall it will be nothing short of astounding, we can guarantee that!