Spring marks the new beginnings of the year, with fresh bountiful blooms, bright mornings and sunshine afternoons. Suffolk blossoms in spring and stands beautifully among the heritage coast, a truly magical part of the world.
Woodhall Manor is nestled in nine acres of enchanting Suffolk countryside, providing you with a wedding venue which is exclusively yours. Bursting with character and charm, Woodhall in spring is nothing short of spectacular with truly beautiful grounds.
Spring flowers, no showers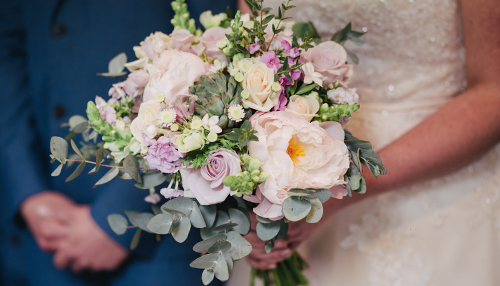 Nothing is prettier than a bouquet full of spring flowers, an aisle sprayed in fresh foliage and petals, table center pieces bloomed with floral arrangements.
Suffolk is never short of wild blooms and a everlasting array of flowers. From daffodils and tulips to hyacinths and azaleas, spring welcomes so many flowers in abundance for you to choose for your wedding day. Why not opt for a display of Primroses, they symbolise young love and new romance, making them a perfect addition to your day.
Woodhall is also home to 'The Cherry Blossom Room' which is set within the Walled Garden, the perfect space for ceremonies up to 90 guests. Neutrally decorated, ready for you to create your own floral wedding scene. The most romantic place to say 'I do'.
Passion for pastels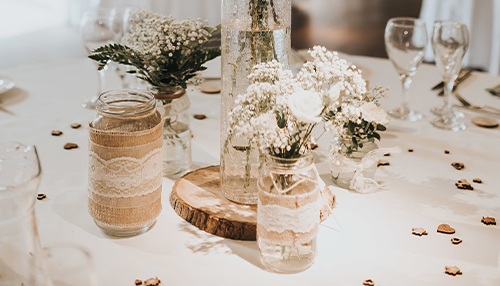 Pastel colours are by far the most soft and whimsical in terms of colour schemes, so if you would like your special day to encapsulate just that, then a spring time wedding is just for you!
Think pale pastel pink chiffon table runners, nude table cloths, powder blue knotted napkins, hessian and twine wrapped jars, all surrounded with pastel flowers and foliage, sounds dreamy right? This is just a snippet of how you can incorporate pastels into your tablescapes.
New life, new love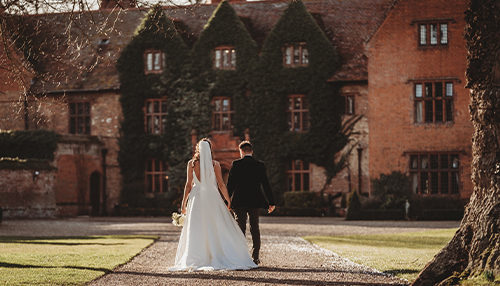 With spring signifying new life, lets welcome in new and never ending happiness with your special day.
Woodhall manor loves love, we have the perfect ready made wedding collections for you to choose from to perfectly pre-preen your special day and make it as stress-free as it can be.
Outside I-Do's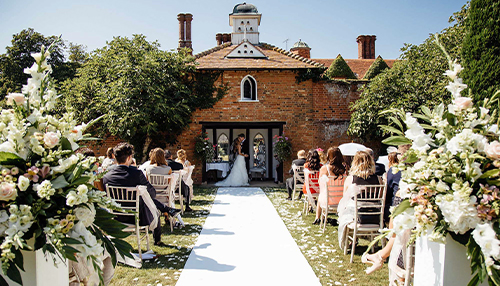 An outdoor spring ceremony is a truly special way to tie the knot and offers a multitude of options when it comes to styling and conducting your big day. Open fresh air and stunning gardens makes for a most perfect space to get married.
Here at Woodhall we have the most breath taking outdoor ceremony space. Set within our walled garden, lies the Dovecote, licensed for ceremonies for up to 200.
Outside in the spring rays, surrounded by your family, cool breezes as the doves sing from the cot, watching you as you say your vows. Sounds like a scene from a romance novel doesn't it?
Spring fling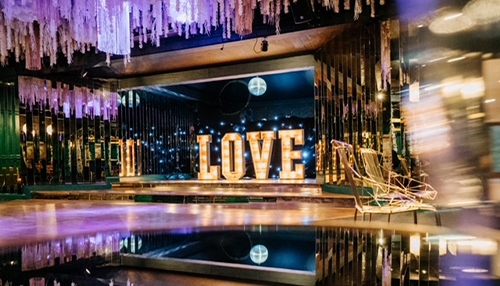 Arguably the most exciting and fun part of your wedding day, the party! Celebrate and dance the warmer night away after your spring wedding.
At Woodhall we have the perfect space, our Garden Lounge. Dripped in luxury and opulence, giving you elegant and unique vibes. It really is a stand out feature of Woodhall and the cocktail bar of your dreams.
Spring sunshine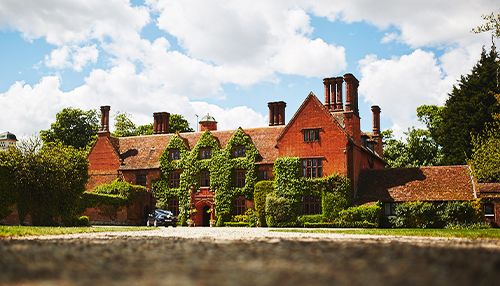 The weather man, albeit quite sporadically, is your friend and you can hope for sunshine on your big day. Nothing says spring like sunshine and a soft breeze.
The perfect weather to ensure you look the part all day, no humidity, no crazy heat waves and hopefully no rain showers.
Outside spring weddings are beautiful in every way, but the weather sometimes isn't, so you must always be prepared for a sudden change in forecast.
At Woodhall we have all the spaces and amenities to shift around your day at the very last second with no disruption to you or your guests, no one would know a thing.
Fresh food & flowing drinks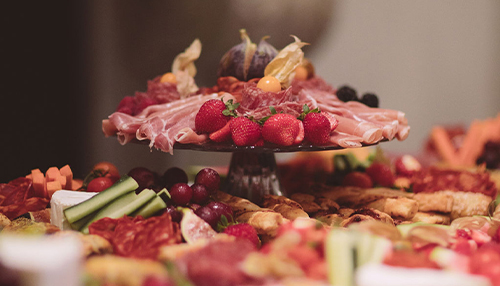 With spring comes fresh food. Spring root vegetables and a burst of different dishes to accompany a fresher day. Fresh mojitos and thirst quenching daiquiris can certainly be at your drinks reception.
Here at Woodhall we love nothing more than to put on a feast, from succulent meats and decadent cakes to stunning canapes and personalised cocktails, we cater to your every need. Your dedicated wedding coordinator will be on hand to cast your every catering wish.
March into spring and have your wedding at Woodhall Manor. Book your March 2024 wedding, 60 guests, for the price of 50, saving you over £1,000! This also includes complimentary spring decorations for your ready to go wedding venue. An offer certainly not to miss!