As 2022 comes to an end, it's time to start the wedding planning process for your 2023 wedding! The good news is we're here to help you with your planning. For future newlyweds, there are a few wedding reception trends everyone's talking about. Here's a lowdown of the most talked about latest wedding trends…
Wedding Dress Trends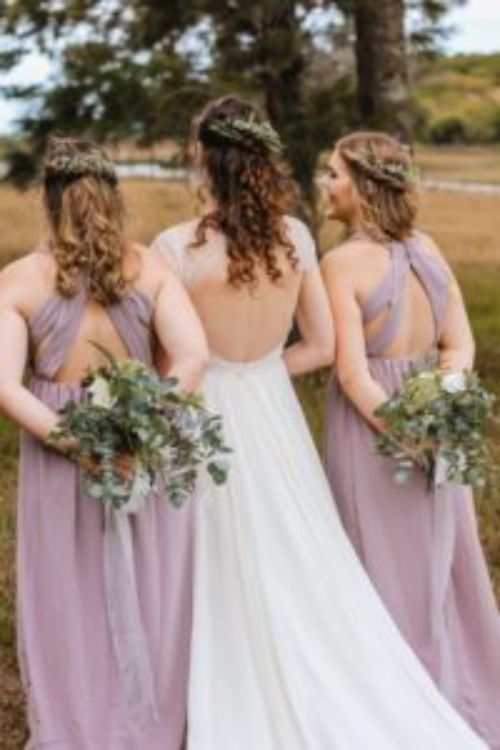 This year's wedding fashion trends are even more focused on personal style and versatility. What was once all about the ceremony look has now become about the wedding wardrobe: from the wedding ceremony to the welcome events, rehearsal dinner, reception, and wedding party.
The style of going grand used to be entirely about the lace, beading, and threadwork. However, in a year where production was slowed by the pandemic and embroidery masters abroad were forced to stay home, designers took to expressing themselves with a less is more ethos, in ways that are no less of a statement. Brides who love shorter hemlines have opted for this wedding style of dress for their ceremony. Showing off your legs and shoes shouldn't be just reserved for wedding ceremonies or the after-party.
Wedding trends for 2023 include bold and powerful colours, such as bright navy, neo-mint, and noir shades are the colours of the year for bridesmaid dresses. Dusky cool colour trends of pistachio, dove grey, digital lavender, and sky blue tones are here to stay for a feminine yet cool take on aisle-appropriate colour.
Eco-friendly Wedding Trends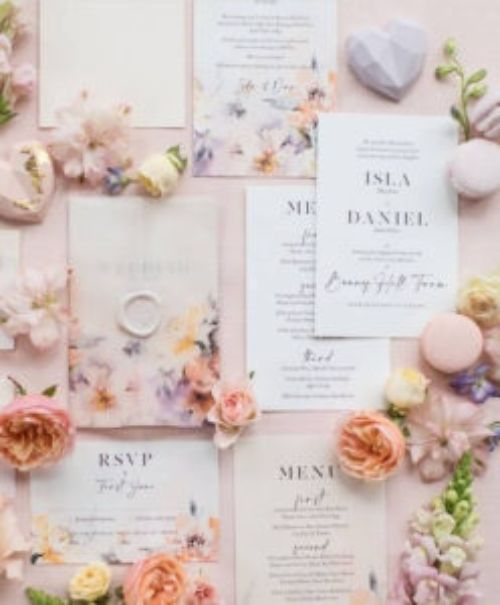 Eco-friendly weddings are currently on the rise. Many of us are becoming more conscious of our global footprint. Sustainable wedding trends are starting to be hugely influenced by this, with many couples opting to use more reusable materials. Such as recycled paper for printed invitations and out with unnecessary food waste and leftover flowers after the event.
Instead of ordering copious decorations and flowers, couples are sharing flowers with other parties using the same wedding venue or from family members. It is one of the game-changing new trends more of us will be embracing. Plus it is a great alternative if you have a tight wedding budget.
When it comes to wedding planning more and more modern couples will be going digital with their invitations to replace printed versions. Directing guests to a wedding planning website where they can RSVP online. For those still using printed materials, couples are taking a greener approach, utilising all space on invites to reduce waste, like printing on the reverse of invites.
Shopping Locally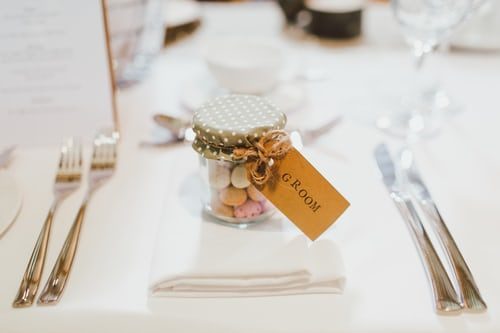 Another big trend is shopping locally for the perfect wedding outfit when planning for your special day. 64% of people want to support local businesses and buy local products according to Forbes magazine.
Edible gifts are one of the most popular favors to date. Traveling guests will always appreciate a sweet or savory late-night snack. Why not, source your wedding favors from a local supplier or farmer's market to support the regional economy?
Looking at local florists and wedding cake bakers will help bring an authentic style to your wedding. A popular wedding trend is having semi-naked cakes finished with seasonal flowers.
Personalised Wedding Décor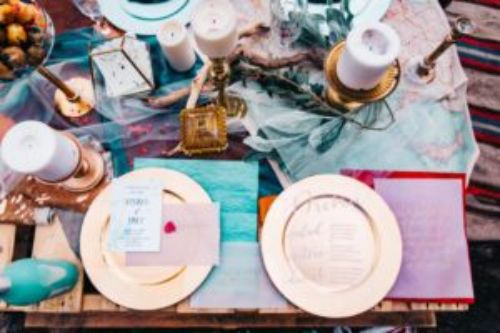 Personalised decor has always been extremely popular for wedding trends and will continue to rise in 2023. From unique wedding dresses with personal embroidered details, hidden dates inside wedding rings/bands to couples' initials on wedding invitations and favours are soaring on-trend. Be inspired by setting up your own Pinterest board of wedding inspirational ideas. This year many couples have made the decision to support local businesses, which has been an important factor for them to survive.
Put your stamp on it, by adding personal touches to your wedding day. Online you can purchase wax seals to individually seal each guest envelope for your invites and save the date cards, using a personalised initials hand stamp. Or add a personalised photo of you both on your save-the-date card. Esty and Not On The High Street are the best places too look for purchasing these.
Woodhall Manor is already taking bookings for next year and their dedicated wedding team will be able to help you plan your special day.
Contact us today to book your date and start planning your wedding.