Suffolk is the perfect location to host your New Year's wedding. The area benefits from breathtaking natural beauty, spectacular coastlines and beaches, and charming medical villages that offer the perfect backdrop for your wedding photographs. With so many stunning spots to choose from, many people are finding Suffolk to be the perfect location to host their wedding. With this in mind, here are some useful tips on how to enjoy a New Year's wedding in Suffolk.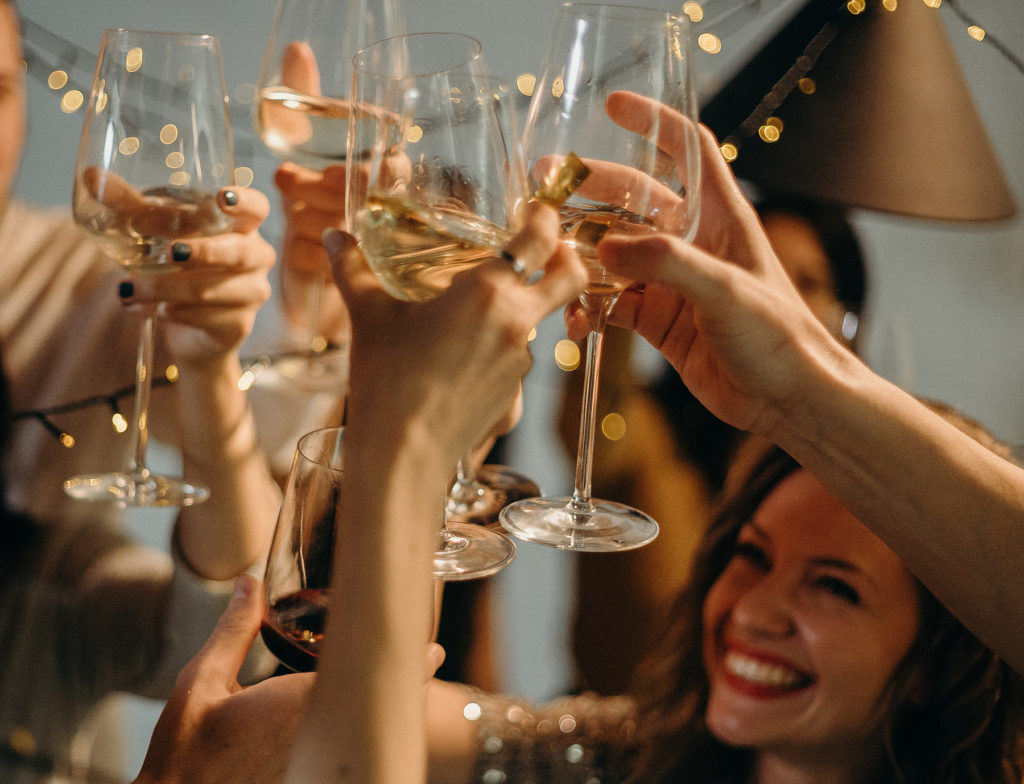 Host a Fantastic Wedding at an Exclusive Venue
The first step to planning your New Year's wedding is to find the perfect wedding venue – and we can help you there! One of the major benefits of planning a wedding over the festive period is that there will be less competition for the best venues. This means that you should be able to find a beautiful wedding venue for a great price, especially if you choose an off-peak day like a Wednesday or Thursday. When searching for your venue, make sure to look for places that offer exclusive use. That way, you are guaranteed privacy for the duration of your wedding day. Keep in mind that popular wedding venues tend to get booked up months in advance, so it's always best to start your search as early as possible. Always visit a venue before making a booking and try to see a few different options. This will help ensure that you choose the perfect place to host your dream wedding.
Enjoy the Fireworks
New Year is the perfect excuse to put on a spectacular firework display and impress your wedding guests. Arranging a vibrant firework show can be the perfect way to inject some glamour and sparkle into your big day – yet another brilliant way to remember your wedding. It can also be a great way to make your evening guests feel like they are a special part of your wedding celebrations. If you're planning on having fireworks at your wedding, then be sure to check that your venue allows them before you make a booking. Unfortunately, some wedding venues do not allow fireworks, i.e. because they are located in a quiet village location, so be sure to check this first. There are also a few regulations that you need to keep in mind. According to advice on popular wedding forum youandyourwedding.co.uk, fireworks cannot legally be set off between the hours of 11pm and 7am, which means you may need to arrange your firework display before the last dance. However, fireworks are allowed until 1am on New Year's Eve.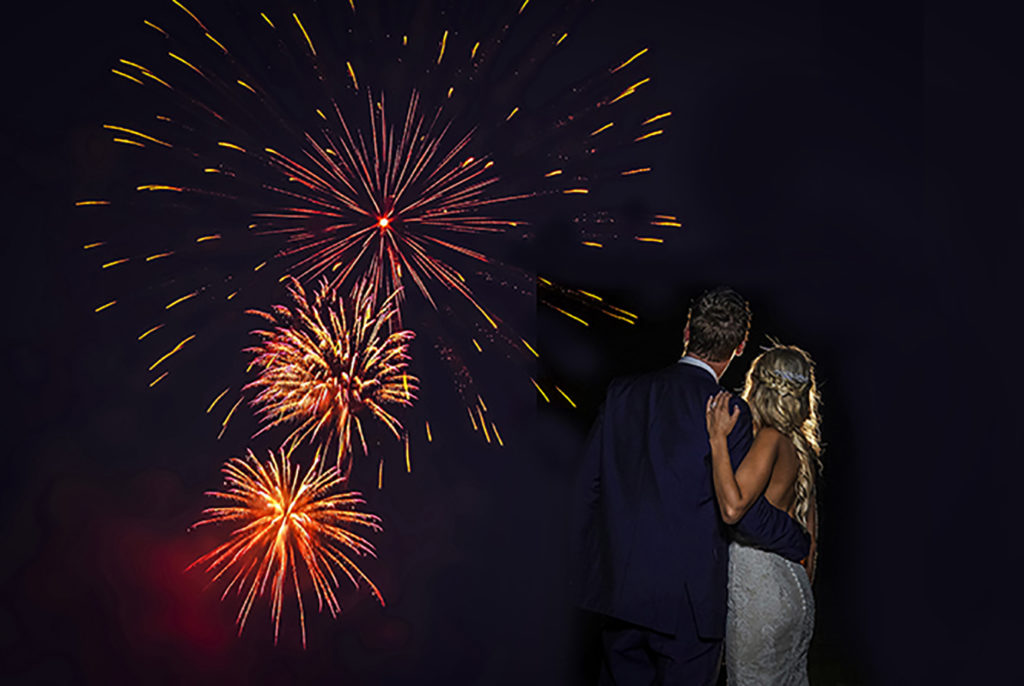 Make Use of the Surrounding Area
Suffolk is home to an endless choice of stunning locations, so it's important to make the most of the beauty of the surrounding area. Weather permitting, you could choose to have an outdoor ceremony where your guests can take in the breathtaking countryside and natural scenery. You may even be lucky enough to have snow on your big day and enjoy a magical white wedding! Provide your guests with comforts like jackets, blankets, and outdoor heaters and you could even hold your reception outside and set up fun outdoor activities like garden games.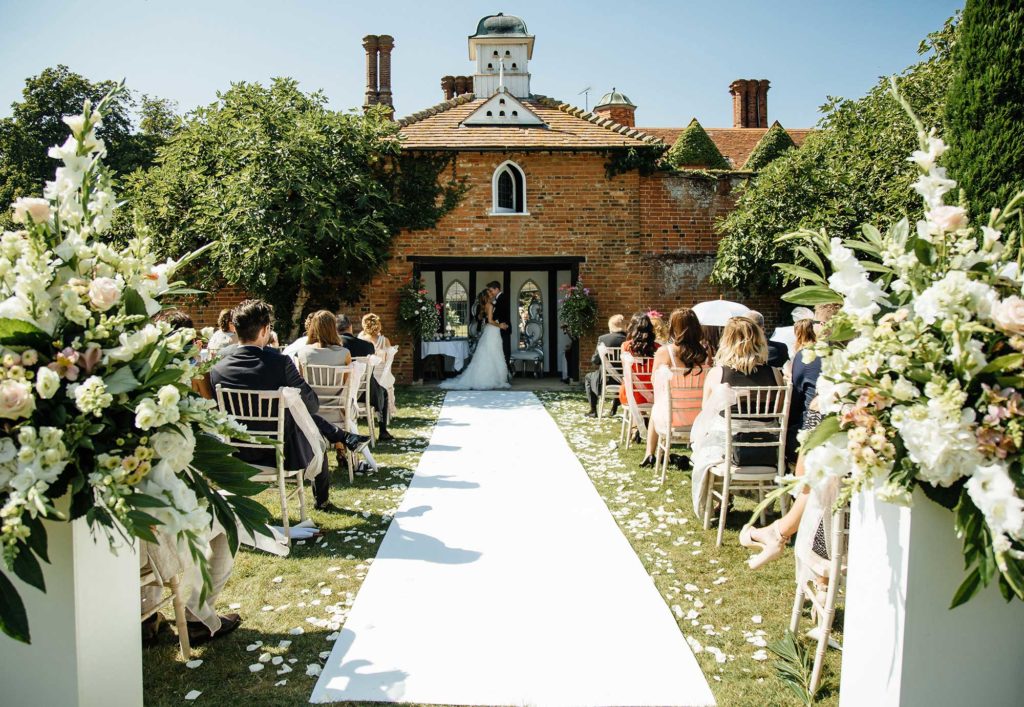 Use the Landscapes For Your Photographs
If you're planning a New Year's wedding, then chances are you're hoping to take some photographs outside with beautiful festive landscapes and maybe even some snow if you're lucky! Make the most of the winter landscapes and use this as the main focus of your wedding photographs. Suffolk is considered an Area of Outstanding Natural Beauty, so you're sure to have plenty of beautiful spots nearby for your wedding photographs. Ask your photographer to visit your venue before the big day to scout out the best spots – the venue team will be happy to point out the most popular locations. This is especially important if they are not familiar with your venue. When planning a winter wedding, it's important to keep in mind that you may have bad weather on the day. If this is the case, then make the most of any breaks in the weather and get outside for photographs as soon as the rain stops or there is any sunshine. Chances are, there will be at least some moments of good weather throughout the day, so try not to worry about bad weather affecting your wedding.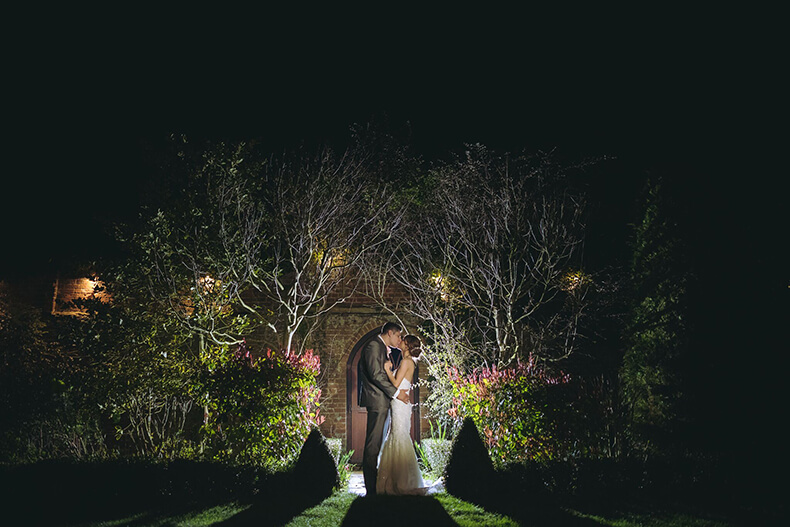 Have a Fun Theme Planned
Treat your wedding like a party and plan a fun theme for your big day that all of your nearest and dearest will remember for the rest of their lives. We're thinking grand decor, glitz and glamour, themed cocktails, karaoke machines and dancing until you drop, or at least until the bar closes (but who says the party has to stop there). We love a themed party, and we think they're a great way to enjoy weddings in the New Year- talk about starting off with a bang!

Final Thoughts
Suffolk is one of the most sought-after wedding locations in the UK due to its spectacular natural beauty, convenient location, and a huge selection of stunning wedding venues and quality supplies. A New Year's wedding allows you to plan a unique, intimate, and truly memorable celebration that will give your guests a day to remember. Use the above tips to help you plan the perfect New Year wedding in Suffolk.