Most people already have their dream wedding planned in their minds. Some even down to the finest details, which you'd assume would make things easier when it comes down to the important arrangements. But, that's not always the case. And your partner will (even if they say that don't) need your help at some point. So having a checklist of tasks for you to complete will definitely get you in the goods books!
Although, it would be naïve to assume that every groom is familiar with the do's and don'ts of wedding planning. And unsurprisingly, there are quite a few (do's and don'ts that is). Which is why we think it's only right to provide you with the help your looking for, in the form of a 'Groom's Guide' to refer back to as the day fast approaches. Think of it as a slightly stressful (but massively rewarding) bonding experience for you and your bride/groom to be!
Here is Woodhall Manor's Ultimate Groom's Guide Checklist:
Booking Your Wedding Day Photographer And Videographer (10 - 12 Months To Go)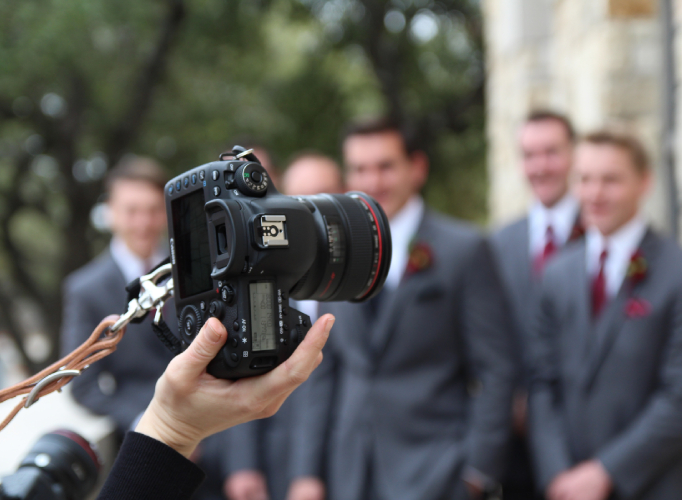 If any of you are familiar with wedding photography/videography, then you know how varied it can be. And you'll also know that you need to book them well in advance! Even with the existence of technology and social media, it's still very important to be able to document something so special.
And you'll thank yourself when you look back in the future. So make sure you do your research and book in the right photographer/ videographer for your big day. There are plenty to choose from!
Booking Music For The Big Day (10 - 12 Months To Go)
Imagine pulling up to your reception after a beautiful ceremony, in desperate needy for a boogie with your best mates and the DJ just can't seem to play the right music. What a nightmare!
Not if you plan and book well in advance! Everyone knows how important it is to have the right music from start to finish. So doing your research beforehand and making sure that whatever musical act you book is right for you, will do you the world of good. It would also be a great idea to create a collaborative playlist for you and your partner to add to so you're both happy with the music being played.
Don't forget that all important first dance song either (time to practice your two step perhaps)!
Arranging Transport (10 - 12 Months To Go)
Yet another extremely important arrangement to take into consideration; how are you and the wedding party getting around on the big day? However simple or complex you wish to make this, any form of transport needs to be booked ahead of time.
Regardless, it's important to do your research so as to choose a wedding car that fits both your personalities and theme, for a smooth transition between the events of the day. Whether it be an Uber or a stretch limousine!
Collecting Invitation Addresses For Your Guest List (9 - 12 Months To Go)
Now I don't know about you, but we don't know many people who can remember the addresses of all their family and friends off the top of their heads! And most of your guests won't have their addresses available online. So we would recommend you call/text around and make a list to make it easier for you and your partner when it comes to sending your invites.
It's always a good idea to send invitations well in advance so your guests can RSVP and you can start planning your seating arrangements (and we all know how important that can be)!
Booking The Honeymoon (5 - 6 Months To Go)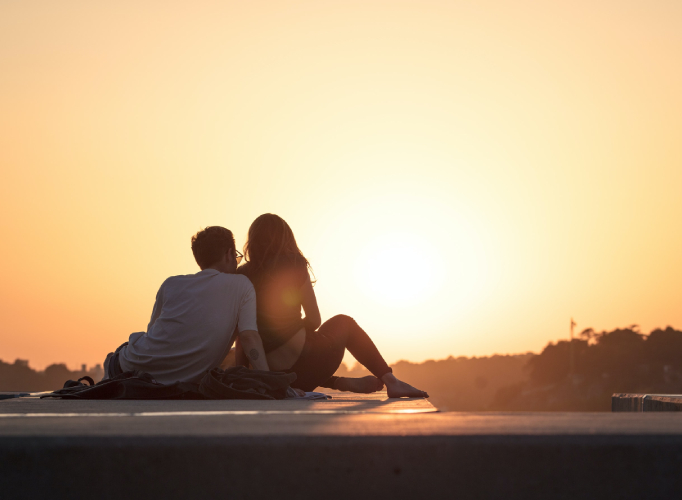 We know what you're thinking, isn't that too far in advance? But put it this way, booking it 5-6 months before the big day is cutting it fine, the earlier the better (bet you don't hear that very often). Unsurprisingly, booking your honeymoon is a vital part of the planning process! Whether you're looking to book a staycation or you're looking to go abroad, booking ahead of time will save any last minute panic, and it could save you quite a bit of money.
The honeymoon is such a magical part of the wedding process (and one of the most enjoyable too, who doesn't love a holiday?), so making sure you do your research and book it well in advance should be one of your top priorities.
And most importantly, if you are planning to go abroad, make sure your passports are up to date!
Organising Outfits For The Groomsmen And Yourself (5 - 6 Months To Go)
Usually one of the grooms favourite tasks when it comes to wedding planning; making sure you and your groomsmen look dapper on the big day. Matching suits, ties, handkerchiefs, and shoes all around please, maybe even a corsage if you're feeling fancy!
There are plenty of fantastic options out their for wedding attire, no matter what your budget may be. So whether, you're looking to lease or to have your outfits custom made, making sure you make time to have them fitted to each of your groomsmen (and yourself of course) is definitely a task you need to take time to arrange.
Researching Alternative Guest Accommodation (4 - 5 Months To Go)
Now this may not be a task you need to worry about, as some venues will have guest accommodation available, much like we do here at the Manor. However, some guests may want to hear about alternative options close by that may be more affordable.
It's always nice to provide guests with a few options at varying price points that they can choose from if they wish not to book at the venue/ accommodation you and your parent are staying at. So doing some research and making this information prior to the wedding is vital.
I'm not sure how your partner would feel about sharing your suite with a family member who wasn't able to book a room (hint: I don't think they'd enjoy it very much)!
Ordering The Wedding Rings (4 - 5 Months To Go)
When ordering your wedding rings, keep in mind that you're both going to have to wear them in sickness and in health, till death do you part. So it would probably be best if you did your research to find rings that you both love.
It's also important to have them fitted, the last thing you want is to take the wrong ring to the alter!
Gifts For The Groomsmen (1 -2 Months To Go)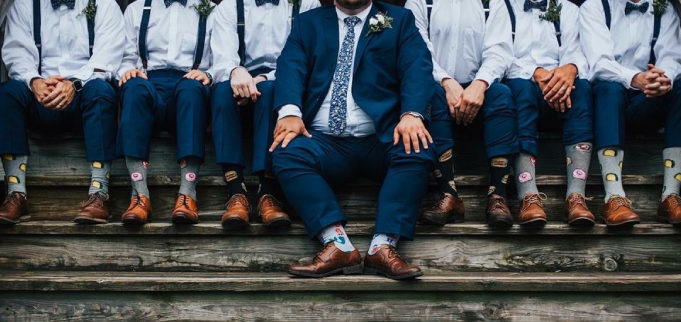 After months and months of supporting you throughout the planning process (and perhaps a crazy stag do by this point), it's always a nice sentiment to buy small tokens of appreciation for your groomsmen.
They can be as big or small as you want, just a lovely way to show your thanks to them for being there for you leading up to the big day.
Here are some of our wedding planning team's favourite groomsmen gift ideas:
Personalised Pint Glasses
Personalised Socks (For The Big Day)
Leather Weekend Bag (Where Else Would They Keep Their Wedding Outfit)
Personalised Tie Clips
Personalised Cufflinks
Planning The Bar/ Alcohol For The Day (1 Month To Go - If Applicable)
Of course not everyone plans to drink at their wedding, so if this doesn't relate to you, feel free to skip to the next task! However, for some, planning what will be served at the bar/ throughout the day is absolutely essential.
Traditionally, each of your guests will need a glass of champers to toast during the speeches, and it's always nice to receive a glass or two of bubbly upon entry to the reception venue (all that crying during the ceremony makes you thirsty).
You may even want to create a custom cocktail inspired by your wedding to add to the drinks menu for your guests to drink at the reception. Either way, planning in advance is always a good idea so as to not disappoint on the night!
Writing Your Speech/Vows (2 - 3 Weeks To Go)
Your wedding speech essentially entails you condensing your entire relationship into a 3 – 5 monologue that perfectly expresses your feelings and emotions for your soon to be wife/husband (no pressure). So, as you can imagine, writing it will take some time.
No need to worry though, there are plenty of fantastic resources online that you can refer to if you get stuck mid-speech, which is more common than you would think. You're not on your own with that one! But for now, this is how our fantastic wedding planning team at the Manor would recommend laying your speech out:
Start With A Greeting To The Audience
Address Your Partner (By Their Full Name For Extra Brownie Points)
Share A Funny Anecdote/s
Express Your Feelings Towards Them
Make Promises Bound By Your Unity
End On A Sentimental Note (If They Cry, You Done Good)
Make Sure All Groomsmen Are Ready (1 Week To Go)
You'd be surprised how many groomsmen turn up on the big day missing a vital item of clothing (no shoes might be nice for a beach wedding, not so much for an outdoor wedding in Suffolk).
Contact all of your groomsmen beforehand to make sure everything is in order to avoid unnecessary panic on the day. It may even remind you of something that you need to sort out for yourself.
Your best man can help you with this one too!
Write Thank You Cards (1 - 2 Weeks After)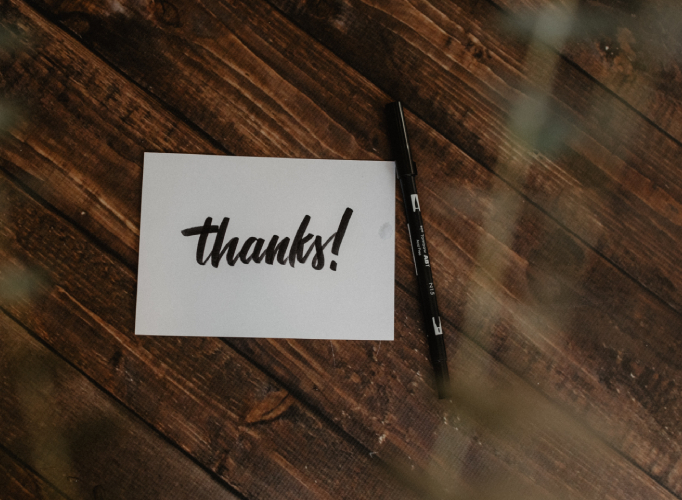 With the invitation addresses that you should have already gathered prior to the wedding, it's also recommended that you write thank you cards to all of the guests that helped to make your big day so special!
They don't have to be too long (unless you want them to be), short and sweet should do the job for this task, it's just a lovely sentiment to end the wedding process on a high!
Take A Few Moments Away From Wedding Planning (Or A Lot Of Moments)
Perhaps the most important task on this checklist; make sure to sit back and take it all in when you get the chance to. While it may sound over the top to plan so far in advance, the big day doesn't wait for anyone (trust us, we know)!
Planning a wedding can be quite a mentally strenuous experience at times, so it's important to take a break every now and again. Spend some time with your partner without the question of as to whether you'd prefer fuchsia or hot pink balloons hanging over your head every now and again.
But as we already mentioned, wedding planning can be a fantastic bonding experience for couples, so make the most of it!
Final Thoughts
And that concludes our grooms checklist for the perfect wedding. Granted, your partner may ask you to plan less (or more if they really trust you). But having even just an inkling of what to do could make for a smooth sailing planning experience. So, keep this checklist in mind, and happy planning!