Choosing your wedding stationery is one of the first things that you will look at planning as part of your wedding. The stationery you choose will give hints of the style of your big day and will incorporate different aspects such as your wedding invitations, save the dates and also perhaps little stationery items to ask your friends to be part of your bridal party.
We have taken the stress out of this for you, and found some of our favourite high street wedding stationery.
1. Gold Foil & Floral Save The Date Cards from Hobbycraft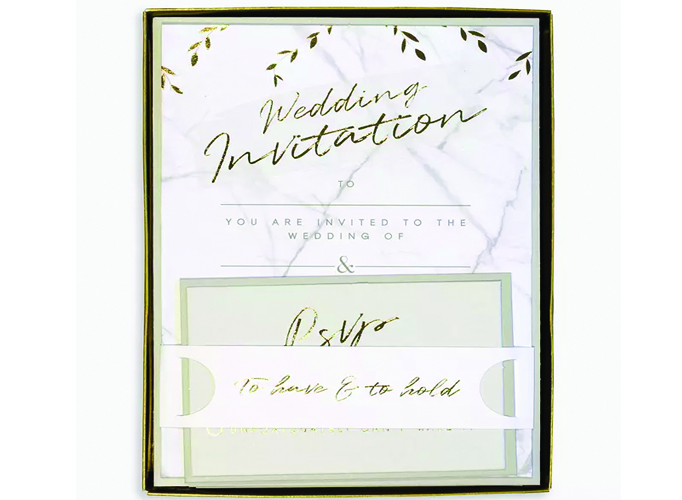 This pack of beautiful save the dates is ideal for any budget, and at only £5 for 25, it means that even if you have a large wedding party, you won't go over your budget on the stationery for your big day.
2. Marble Wedding Invitations from John Lewis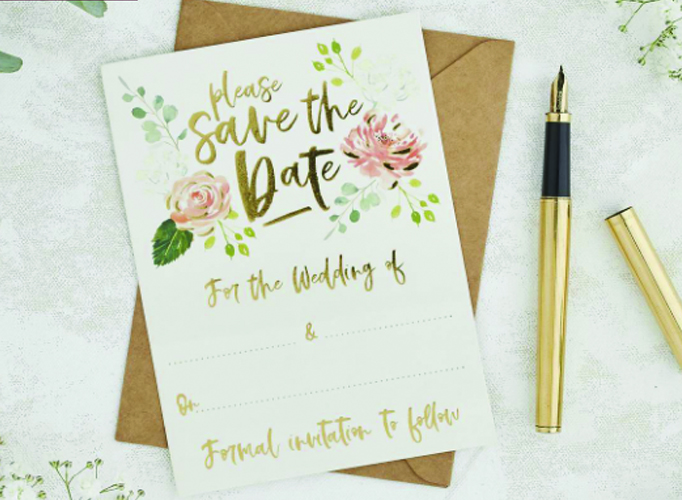 These wedding invitations are ideal if you are looking for elegant, timeless themed wedding stationery. They come in a pack of 10, so are slightly more expensive that the previous ones, but are still a very reasonable priced wedding invitation.
3. All My Love Ribbon from Jarrolds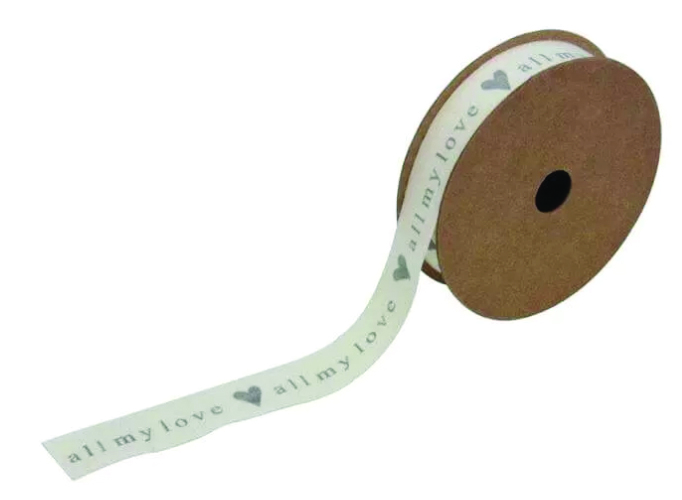 We love this ribbon and it's perfect if you are looking to add some personalisation to your high street wedding stationery. This comes in a 3m roll and could be wrapped around the outside of your wedding invitations and glued to the back, for something a little bit different.
4. Kraft Save The Date Cards from John Lewis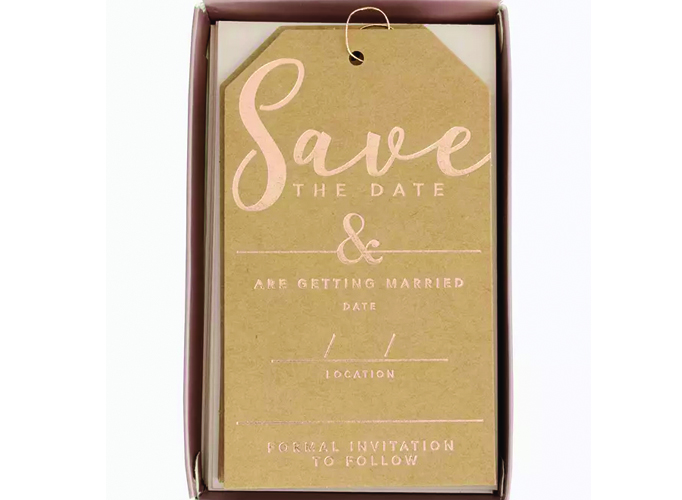 If you're looking to have a boho themed wedding, then these Kraft save the dates are perfect. They come in a packet of 10 and have a rustic, boho style to them.
5. Kraft Place Cards from John Lewis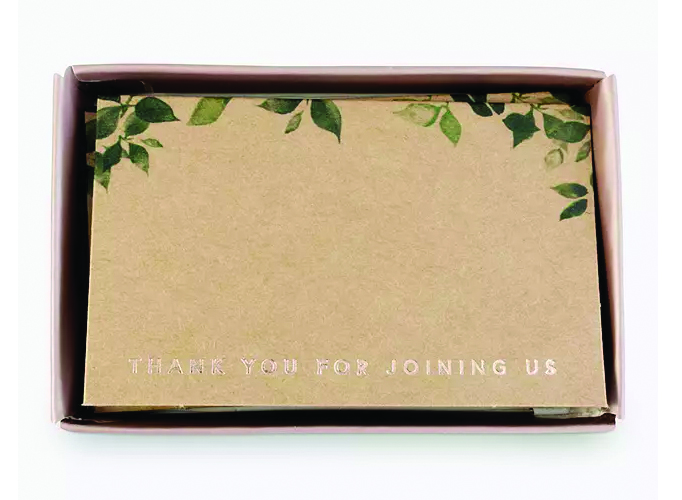 Keeping with the rustic, boho theme, John Lewis also do a pack of matching place cards which are perfect if you want to have all your wedding stationery matching.
6. Biodegrable Pink Wedding Confetti from John Lewis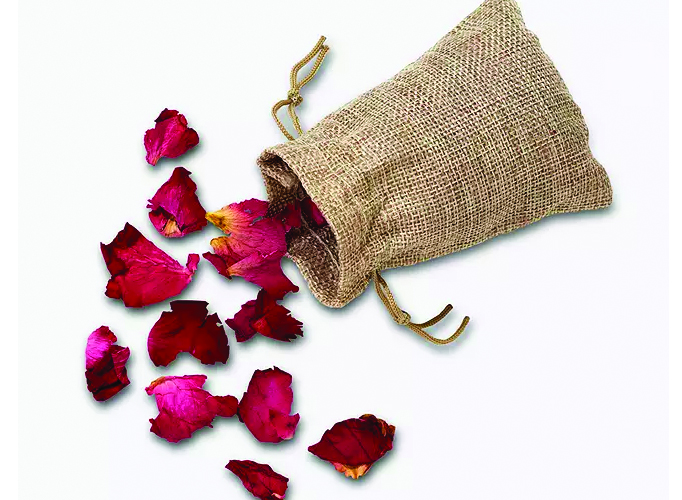 These rustic little bags of biodegrable confetti are perfect if you are looking to organise an ethical and sustainable wedding. These could either be given to guests on the wedding day, or you could send these out to people before your special day, so that they can bring them with them on the day
7. Dotty About Paper Place Cards from W.H. Smith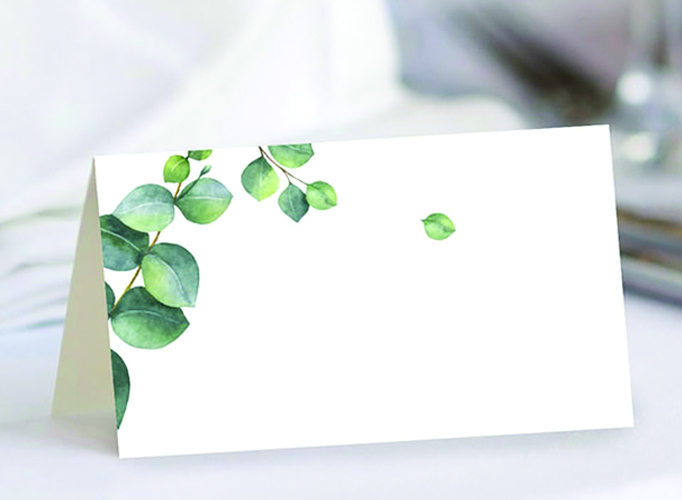 These simple yet elegant place cards are printed on 350gsm matte white card and come with space available to hand write your guests names, so you can still give your day a touch of personalisation.
8. Silver Blue Wedding Invitations from Paperchase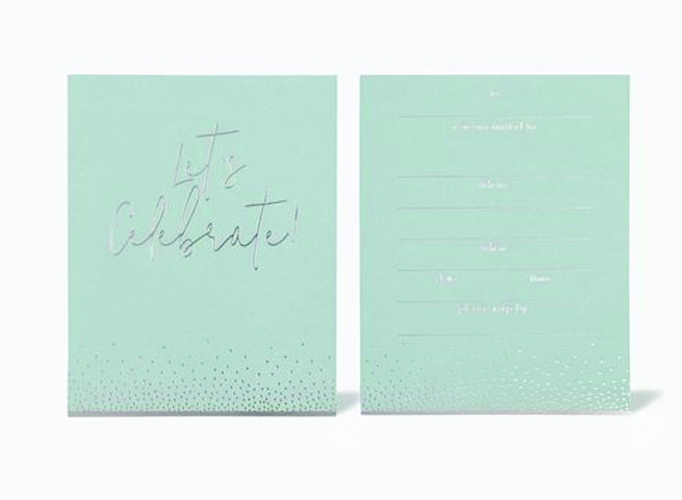 These stylish blue wedding invitations have a silver foil detail on them and are perfect if you are looking for understated elegance. They can be personalised with your wedding details and also come with matching envelopes.
We hope these wedding stationery items have inspired you to head onto your local high street and see what items are available to you.
Many of the wedding stationery items that you can find on the high street will be a considerably lower price than getting them made by a professional stationery company, but will still give you some flexibility to add some personalisation.
Many shops will also do a series of wedding stationery items that include save the dates, wedding invitations, place cards and other little items, so that you can make sure that everything on your special day matches and ties in with each other.