How to choose the perfect music for your wedding day
If you've recently got engaged then a massive congratulations to you both! You're probably at the point now that you are starting to do your research and plan your big day and have been looking at a range of ideas. We know that for many people, music is sometimes one of the last things that they look into, despite it being one of the most important things to consider. From music for your wedding ceremony, background music for your wedding breakfast, or your first dance song, music has the power to set the perfect tone for the whole day.
As a leading wedding venue in Suffolk and Essex, one question we get asked a lot is 'should I have live music on my wedding day', obviously this is ultimately down to personal choice, however, we spoke to one of our trusted local wedding suppliers, Carrie O'Donnell to get her opinion on the benefits of having live music for your special day, along with some tips on how to choose the right musician for you.
1. Creating the perfect ambience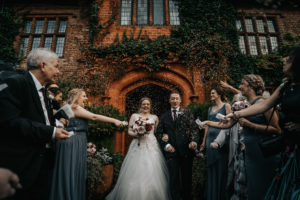 Although having music played through an iPod or speakers is an option for you on your day, there's something about live music that cannot be re-created through streamed music. There are many parts to your special day, from the ceremony through to your evening reception, and you will want to create a difference ambience and energy for each of these. For example, your ceremony is the most important part of the day, when you finally see your partner and all your planning comes to fruition. This is the part of the day that will be the most emotional and romantic, so you will want to choose music that reflects this.
Having live music and something elegant during this part of your wedding is ideal and can evoke such a huge rush of emotions for you, your partner and all your guests! Imagine walking down the aisle and your favourite song being played beautifully as you walk in, and then another favourite song as you are announced out as bride and groom. Another part of your big day that people tend to forget about is your wedding breakfast. Beautiful background music during this part of your wedding day will really enhance the ambience and create a relaxing atmosphere whilst you and your guests enjoy your meal.
2. How to choose your wedding ceremony music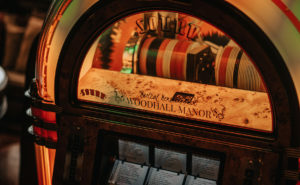 There are many styles of music you could choose for your ceremony and you will want to choose the style of music that is right for you. Your wedding ceremony is probably the most emotional part so the music you choose should be something that reflects this and that reflects the emotion. The songs that you decide to have played throughout your ceremony should be personal to you both, and something that means something to you. A professional musician will be able to learn requests, so make sure you liaise with them to find out what services they offer, and what their repertoire is like. I always have meetings with my couples to chat through their personal wedding music choices and to offer any guidance or advice if they are unsure what to have played.
Sometimes musicians work alongside other musicians too, so if you've always imagined having a particular duo playing together then you could always them if they offer this service. I am predominantly a solo pianist; however I do work alongside some other talented musicians and can offer these additional services, such as a Cellist, Violinist and Singer to recreate the perfect wedding songs for your ceremony.
3. Musicians are professional and will ensure the timings are perfect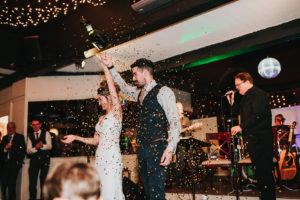 Another advantage to having a musician perform live is that they perform regularly and are experienced at playing for weddings and events. They will be able to time the music to tie in with your day and if there's a particular part of a song you'd like to walk down the aisle to, they will be able to time it right. Once you have reached your partner, they will gradually fade the music away and come to a nice finish, rather than an abrupt stop that you can get with music played through an iPod or speakers. Another advantage of having live music is that should anything not run to plan and there's extra time that needs filling during the day for any reason, they are experienced to know how to deal with this, and can fill the space with music without being prompted.
4. How to choose the right musician for you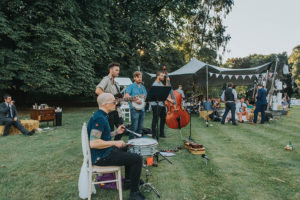 There are so many talented musicians out there to choose from and different styles of music too.  The most important thing is to choose a musician that is perfect for you and who will compliment your day. You also want to have someone who you get on well with, so it's important to meet with them if you can or speak to them to ask any questions you may have.
There are many musicians available for you to choose from such as a pianist, harpist, singer, string quartet and many can perform throughout your day.  The most popular parts of your day to have music played is throughout your ceremony, reception drinks, wedding breakfast and evening reception. It's a good idea to choose a musician who compliments a particular part of your day, for example, something more elegant and relaxed for during a ceremony or wedding breakfast, and then a band or something more upbeat for your evening reception to get everyone in the party spirit and onto the dance floor!
There are a number of local musicians based in Suffolk, Essex, and Norfolk that I can recommend that are perfectly suited for many different types of wedding days.
5. Look at their testimonials, recommendations and videos
Testimonials and recommendations are one of the most important things to look at when researching musicians. It's a good idea to look at their websites and social media channels; usually, Facebook, for example, has a reviews section so you can see the feedback they have received from couples they have played for. Ask friends and family for their personal recommendations, they may have seen a musician performing at a friend's wedding or even used someone themselves. Also, speak to your wedding coordinator at Woodhall, they are mostly local to Suffolk and Essex and can make recommendations of musicians they have worked with in the past at the Manor. Most venues will have a recommended suppliers list of people that they have worked with who they trust.
Once you have found someone that you like, see if you can see them performing somewhere live, either at a wedding fair or something similar. This will allow you to see first-hand how they sound and also give you the opportunity to meet them and ask any questions you may have. If this isn't possible, you could have a listen to videos and clips of them performing on their social media channels.
We hope this has helped anyone who is looking into music for their special day and considering live music. Please visit our supplier's page to see the fantastic wedding musicians we recommend.