Wedding Planning
If you've just started your wedding planning process you'll probably be starting to consider some of the most important factors such as where you would like to say your vows & perhaps who will pronounce you a married couple.
Some people have their heart set on a church wedding and therefore know that their local priest or vicar will be the one conducting the ceremony. However, there are many other options out there, allowing you to be even more creative and flexible with your wedding planning!
Firstly the location is one of the most important things to decide. If you're looking to say 'I Do' somewhere a bit more unique, perhaps on a gorgeous secluded beach or in the midst of nature surrounded by trees, or even within our gorgeous grounds at Woodhall Manor, then a celebrant may be a good option for you.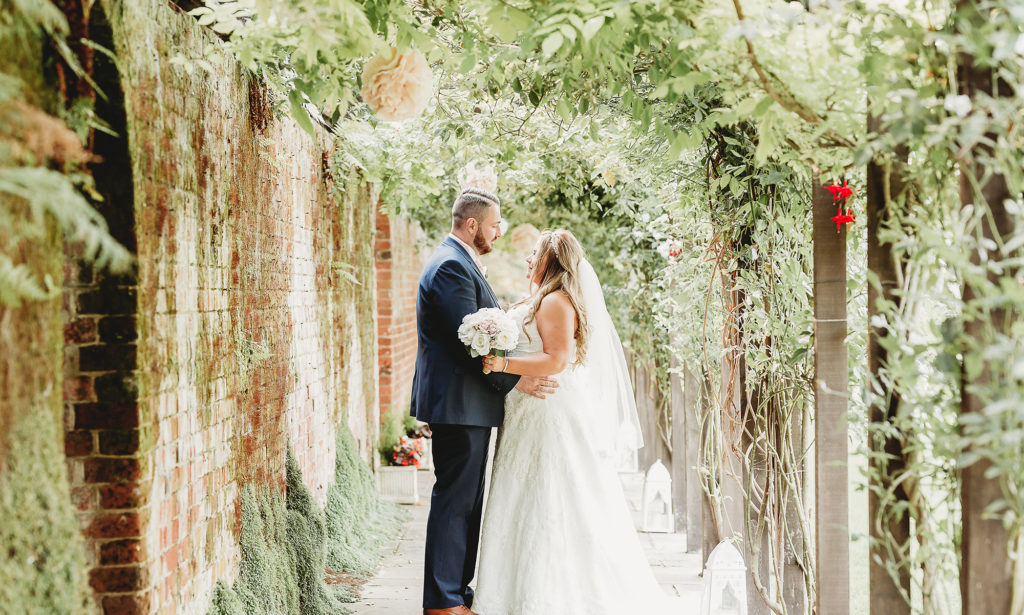 We work with local Suffolk celebrants to give you the flexibility to choose a ceremony that suits you, ensuring that your special day reflects your personal style as much as possible.
The first thing to define is what is meant by the term celebrant. The official definition of a celebrant is 'A person who performs or officiates ceremonies, and whilst commonly seen at weddings they can also conduct other ceremonies like vow renewals, baby namings, funerals, interments and memorials'. Having a wedding celebrant perform your ceremony will ensure that your ceremony is completely unique and personal to you.
They lead completely personalised weddings with no scripts or templated words, and give you the flexibility to tailor this to your individual taste. You are able to include anything you like, and some people even include rituals into their ceremony such as candle lighting, ring warming or even planting a tree.
"Every celebrant has their own unique style and flair to reflect their personality, things would be pretty boring if we were all the same! Some of us are laid back and chilled, some are spiritual and grounded, some are funky and flamboyant and others are just out there crazy!" – Sylvia Brown
Although currently weddings led by a celebrant in England or Wales are not recognised legally, don't let this put you off. All you would need to do is give notice at your local register office and have a civil partnership or civil ceremony before or after your big day. Many people enjoy the flexibility that a celebrant gives and the fact that you are free to include anything that you'd like from readings, to music, means that you can really personalise your ceremony your way.
When choosing your wedding celebrant it's important to choose someone who resonates with you both as a couple and someone who you both feel comfortable around. It's a good idea to arrange a meeting with them in person to give you an idea of their personality and also allows you to talk through your personal requirements.  Here at Woodhall Manor we can recommend a list of some fantastic Suffolk celebrants that we have worked with in the past.
We work with a fantastic local celebrant, Sylvia Brown who not only has years of experience, but also knows the venue well, so she can offer some great advice and ideas for having a celebrant led wedding at Woodhall Manor.
"Choosing an independent celebrant for your special occasion will probably be the best decision you will make during your planning" – Syliva Brown
There are so many options when it comes to choosing the space to say your vows at Woodhall Manor, with our range of ceremony spaces or stunning gardens, you can rest assured that there we can create the perfect setting for you.
Our venue is a blank canvass for you to bring your ideas to life, and by choosing to have a celebrant; you really have complete flexibility to create your dream day. Perhaps you've always imagined an elegant bohemian wedding, within beautiful grounds and the sun setting in the background. Or even a manor house setting with an elegant, understated 1920's theme. We will work with you to find the perfect part of our venue to bring your ideas to life.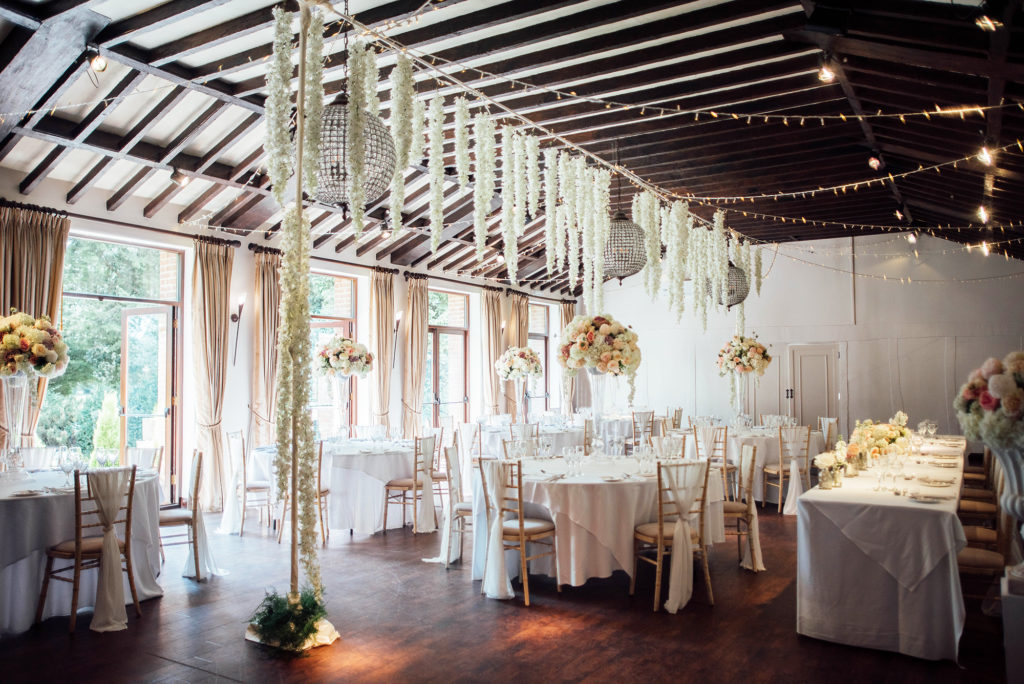 With many couples having to postpone their special days due to Covid-19, this is going to inevitably put extra pressure on registrars for prime dates next year due to the high amount of weddings that are being postponed. One solution for this is to consider choosing a wedding celebrant as they can offer more flexibility on dates than registrars. Celebrants are not only flexible with location and timings, but also with dates. Many will work any day of the year, apart from usually Christmas Day.
Celebrant-led weddings have become increasingly popular recently, with couples realising how much more personalised their ceremony can be, and how it can reflect their individual style in a way that a religious or civil ceremony may not be able to.
If this is something that you are considering or would like to find out more information about, GET IN TOUCH with one of our friendly wedding team today to chat through your ideas.