Often, couples spend months – or even years – planning their dream wedding day. However, this doesn't mean you can't plan your perfect wedding on a tight schedule. It's certainly possible to arrange a beautiful wedding in as little as a few weeks – difficult, but possible! Christmas is the ideal time to plan a last minute wedding as there is less competition for venues and suppliers, and many companies offer fantastic deals. Plus, Christmas is a magical time of year that offers the perfect opportunity to get all your friends and family together and celebrate the love between you and your partner! With this in mind, here are our top tips to help you prepare for your last minute Christmas wedding.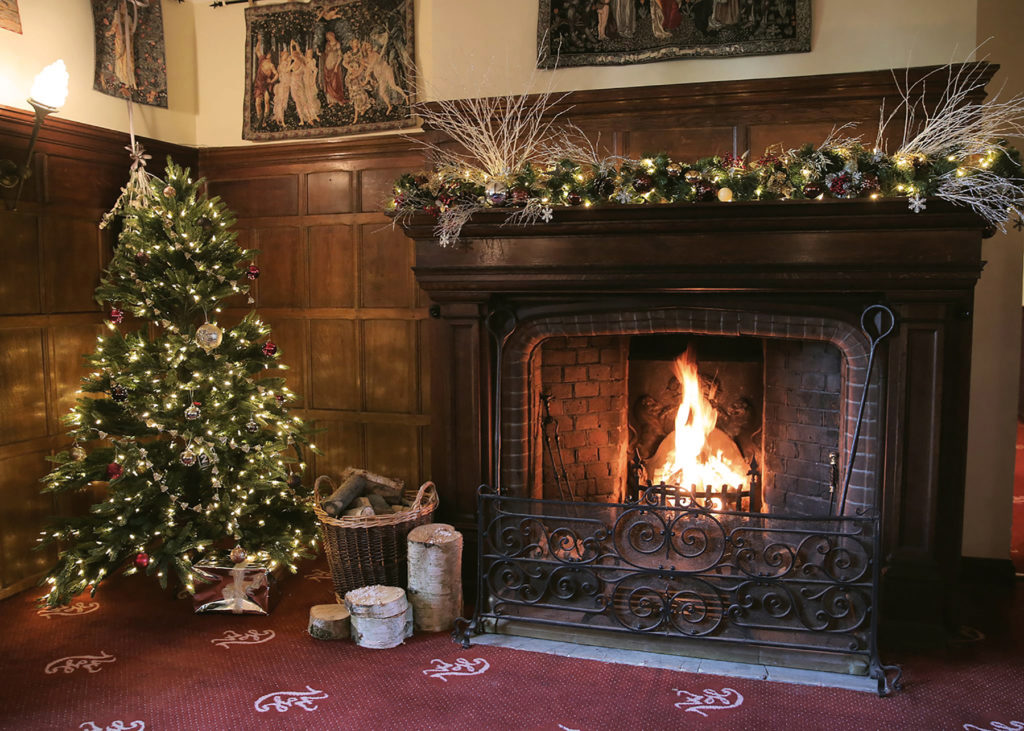 Find a beautiful venue
The first step to planning a last minute wedding is to find the perfect winter wedding venue. Fortunately, competition for the top venues is much lower during the winter months, so you may still be able to book your dream venue last minute. You can further increase your options by choosing to book your wedding on an off-peak day like Tuesday or Wednesday. Most popular wedding venues offer incredible discounts on mid-week weddings so you could find an amazing bargain. When choosing a Christmas wedding venue, it's important to look for somewhere with beautiful grounds so you can take photographs with the stunning natural winter scenery. However, you should also choose a picturesque venue with lots of beautiful indoor spots in case bad weather prevents you from taking photographs outside. In some cases, there are venues that can provide both, like our very own Woodhall Manor.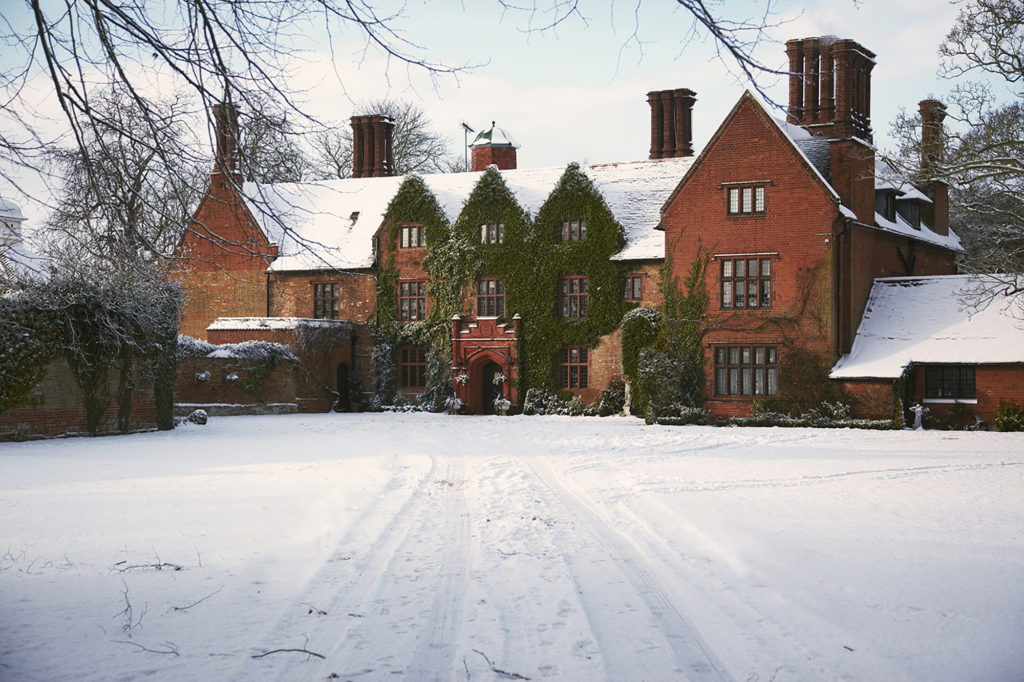 Send out quick festive invitations
You need to make your guests aware of your wedding date as soon as you have booked your venue. It's important to give your guests as much notice as possible, especially when you're planning a last minute wedding. Keep in mind that guests may need to book time off work and arrange childcare to be able to attend. Choose your festive invitations and get them posted to your guests ASAP. For a quicker, cheaper, and more eco-friendly alternative, you could consider sending online invites. Paperless invites encourage your guest to respond quickly, which is ideal when organising a last minute wedding. There are many websites offering quality online wedding invitation templates for free, or you can opt for customised versions designed to match your particular theme and style.
Book your catering
Food and drink are a major part of any wedding – and you don't want to disappoint the in-laws! You have many different options available – from a fancy 3-course sit down meal, to buffet-style catering. The type of catering you choose will largely depend on your budget but you must get it booked as early as possible. Check whether your venue offers a catering service. The benefit of this is that your venue will deal with everything, so you don't need to worry about organising caters, servers, cutlery, etc. Providing your own food and drink can work out a lot cheaper, but it also creates a lot more work and potential stress. For that reason, it's usually worth spending the money on an all-inclusive catering package if your budget can accommodate it. Some popular food choices at winter weddings include a traditional roast, mince pies, and Christmas pudding. Make sure that you check whether your guests have any food allergies or dietary requirements as soon as possible so your caterers can make necessary adjustments to the menu. You should also consider serving festive drinks like mulled wine, cider, and hot chocolate to keep your guests cosy and warm.
Find your dream wedding dress
Most brides purchase their dress up to a year before their wedding and attend several fittings on the lead up to the big day – but don't worry! Many bridal shops have experience dealing with last minute weddings and can help you find your perfect dress quickly. Make sure that you start looking for your bridal outfit as soon as possible and try on a variety of different styles to find your perfect outfit. You should also try and book a final fitting at least a week before your wedding to ensure a perfect fit on the day. Remember that layers are key at a winter wedding and you don't want to be feeling cold and uncomfortable. Purchase a stylish faux-fur jacket or glamorous wrap to keep you warm. You should also provide your bridesmaids with some sort of jacket or shawl, especially if you're planning on taking group photographs outside.
Final thoughts
Planning a last minute Christmas wedding is definitely possible. In fact, organising a winter wedding in short notice can offer several great benefits. This includes the opportunity to take advantage of amazing deals, maximise your budget, and plan an intimate and romantic wedding without months (or years) of stressful wedding planning. Use some of the above tips to help you plan a magical last minute Christmas wedding.