Christmas is a truly magical time of year when you get to enjoy quality time with your loved ones, take part in fun holiday activities, and most importantly, indulge in delicious festive food and drink! Many families follow Christmas traditions such as going carol singing, putting an angel on top of the Christmas tree, and visiting a local light display. Mixing up your holiday traditions can be a fantastic way to keep the magic of Christmas alive and make the holidays more memorable for the whole family. With this in mind, here are some top ways to make your Christmas even more special:
Spend time with family and friends at a private location
One of the most important aspects of Christmas is getting to spend quality time with your loved ones – something that we cannot stress enough! The festive season brings families together and may be the only time of year that you get to see certain relatives and friends who live far away. Spending Christmas with your family and friends at a private location will allow you to unwind, disconnect, and enjoy each other's company in a relaxed and calm environment. A private location can also offer a sense of exclusivity and help make your Christmas an unforgettable experience.
Choosing a venue the family will enjoy
There are a huge range of venues available if you decide not to spend Christmas at home – from luxurious exclusive use hotels and guesthouses to private holiday homes and log cabins. Choosing to go to a hotel or other venue means you don't need to worry about preparing or cooking a meal on Christmas day. You will get to relax and enjoy excellent service, food, and drink and get the most out of the Christmas experience. Each year, Woodhall Manor is transformed into a cosy Christmas getaway complete with roaring fires and twinkling fairy lights – a sight to behold. Our hotel serves an elegant Christmas feast complete with delicious festive food and desserts, creative drinks, and cheerful music to get everyone in the festive spirit. If you're considering booking a venue for Christmas, make sure you choose somewhere the whole family will enjoy and visit the venue beforehand to get a feel for the atmosphere. Keep in mind that popular Christmas venues get booked up months in advance, so you must make your plans early and book in advance to avoid disappointment later on.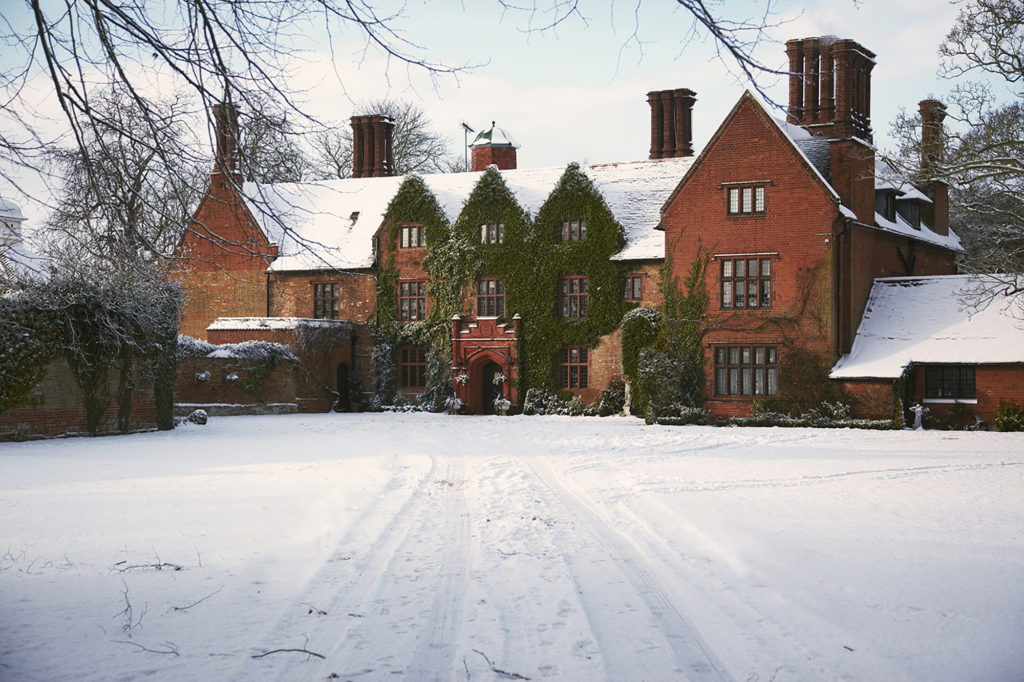 Catering that will make an impression
Whether you're planning to cook your own Christmas dinner or pay for a professional catering service, it's important to consider your food and drink choices carefully – at a certain venue, you won't have to think about food in the slightest! Christmas dinner is one of the most popular and highly anticipated meals of the year, so you want to choose something that will impress! Consider offering something a bit more special like seasonal dishes or creative desserts. Christmas is also the perfect time to splash out on luxurious beverages like Christmas cocktails or Champagne. Remember to check for any dietary requirements beforehand so you or your catering company can plan the menu accordingly. Don't forget finishing touches like Christmas crackers, hats, and decorations to make your dining table even more festive.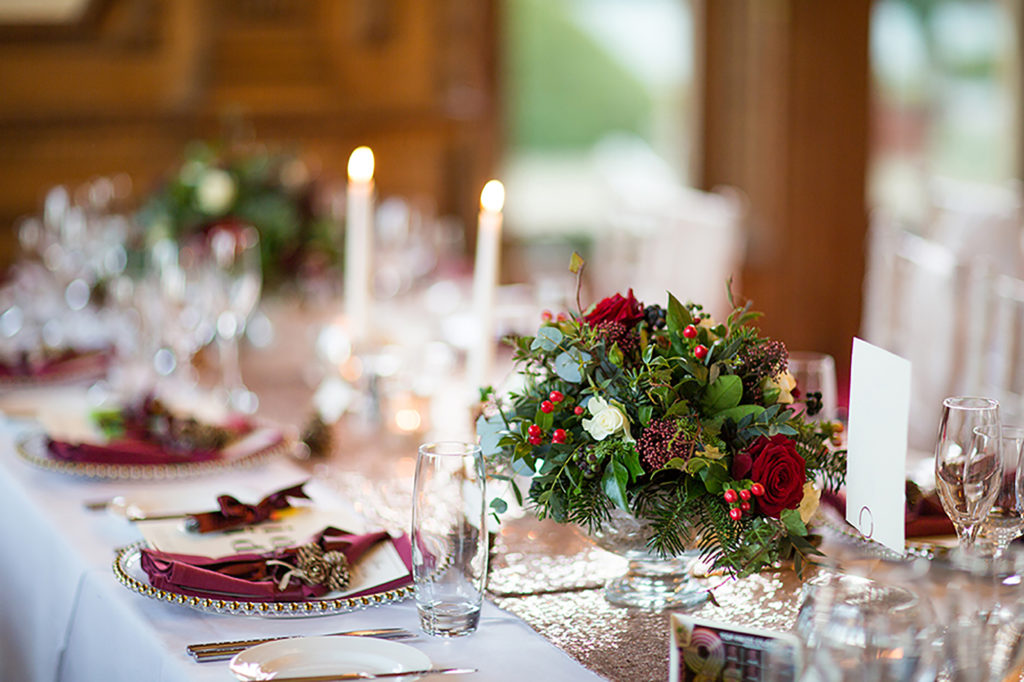 Embrace the season of giving
Christmas is a season of giving and presents the perfect opportunity to get your family involved with community service and teach them the values of helping the less fortunate. As a family, you can make care packages to send to children, or volunteer to serve a Christmas meal at a homeless shelter. If you have an elderly neighbour who is alone this Christmas, then consider inviting them to join your family celebrations on Christmas Day. We believe that one of the most important values of Christmas is helping others. Bringing joy to you and others during the festive period can teach you to be more appreciative of the things you have in your life. You can find plenty of advice and tips on ways to help the less fortunate at Christmas.
Enjoying the winter grounds
The winter season offers some spectacular landscapes, especially if there is snow or frost on the ground. Enjoy the winter grounds by arranging a family walk on Christmas Day or Boxing Day, or go to your local park to play some fun family games like football or rounders. Planning some exciting outdoor activities can be an excellent way to keep younger family members entertained and get everyone out enjoying nature on Christmas Day.
Final thoughts
Christmas is a wonderful holiday that creates feelings of warmth and brings families and friends together. Make this Christmas even more special by trying some new traditions such as renting a gorgeous venue in a private location or splashing out on impressive catering to wow your guests. While Christmas is a time for fun and indulgence, it's also a time for giving. Remember to teach your family the importance of giving during the festive period and use the holidays as an opportunity to give something back to the community and help the less fortunate.