1. Foliage fantasies
The romance with greenery is sticking around for 2019. We fell in love with this look after giant floral arches adorned Windsor Castle for Meghan and Harry's wedding.
2. Eco-conscious couples
With a focus on the welfare of the planet, couples are opting for more eco-conscious wedding trends in 2019. A good place to start is by swapping out traditional oasis-based arrangements for fresh stems and encouraging guests to use biodegradable confetti.
3. Romantic ranunculus
The spectacular Ranunculus is the result of years of cross-breeding selected varieties; what we are left with is rows and rows of delicate petals. Dramatic and beautiful, this will be the flower of choice for bouquets in 2019.
4. Jeweled hues
Think emerald greens, deep purples and plush plums for a regal wedding palette. Vintage glamour is set to inspire the wedding trends in 2019; think dark tones, beautiful lace, and metallic accents.
5. Art deco is back
Long-live the Art Deco trend! This year will bring back the glamour of the 1920s with fancy feathers, metallic adornments, and bejeweled bridal headpieces – just add champagne.
6. Pops of colour
Bridal décor is getting bolder this year. The soft blushes and creams of last year are being replaced with an injection of vivid hues – think bright oranges and lively yellows. Whatever colours you prefer, the hotter and brighter the better.
7. Drone shots
Drone photography is expected to become one to watch for wedding trends in 2019; you can expect to see more aerial shots in your #weddinginspo feed. Drones capture the stunning scenery of your chosen venue in a way that couldn't be done before, bringing captivating memories to your wedding album.
8. Food truck treats
Tacos, falafel, pizza – with so many food truck options available, choosing which one will be the hardest part. Not only is the quality and variety of the food coming out of these trucks better than anything you've tried before – and they're also super convenient. Food trucks can feed a large crowd quickly.
9. Mesmerizing metallics
Rose gold has been the metal of choice for the last few years, and it's not going anywhere. Expect to still see plenty of rose gold featuring throughout wedding trends in 2019, but copper and gold are just on the horizon.
10. Statement stationery
Wedding stationery is becoming a thing to experience this year. Imagine soft ombre colouring, romantic calligraphy, and pretty die cuts. Couples are embracing their creativity and personalising the order of service, place cards, and other signage.
11. Oxblood is the new black
The trendiest brides are opting for an Oxblood colour palette. The deep burgundies, dark reds, and purples found in this trend pair beautifully with lashings of green foliage. Choosing the Oxblood trend will give you a totally Instagram worthy wedding album.
12. Dreamy dahlias
With their soft sculptural petals, Dahlias are the latest swoon-worthy bloom for brides-to-be. They boast impressively textured blades that will be plenty of romance and drama to your bridal bouquet.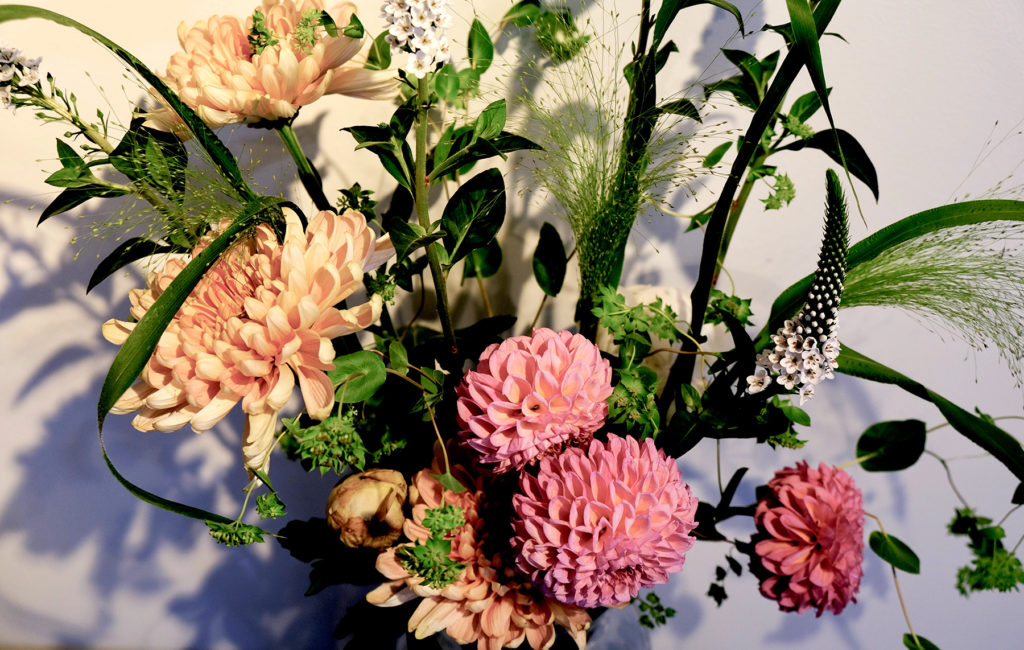 13. Doughnut walls galore
An insta-worthy feature on the wedding scene recently is the doughnut walls. This trendy sweet treat is an imaginative and fun alternative to the cake-pops and macaroons of previous years. Rather than stacking them on a plate, these edible wedding favours are appearing on all sorts of spectacular wall mounts.
14. Pretty pantone
The colour of the year chosen by Pantone is 'Living Coral'. This warm and vivid shade has been inspired by our innate need for optimism and joyful pursuits. Living Coral is expected to dominate the design world over the coming months. A great choice for weddings, coral has a golden undertone that will enliven your décor.
15. Personalization
Couples are putting their own creative spin on their wedding décor recently, opting for anything that reflects their individuality. Personalization is the latest trend to hit the wedding scene with artistic signage, inventive favours, and original cake toppers. The best thing about personalised items is that they can be set aside as keepsakes after the day.
16. Naked cakes
A trend that has brought the wedding cake back to center stage. Naked cakes don't use icing, usually just adding a wisp of buttercream over exposed layers of sponge.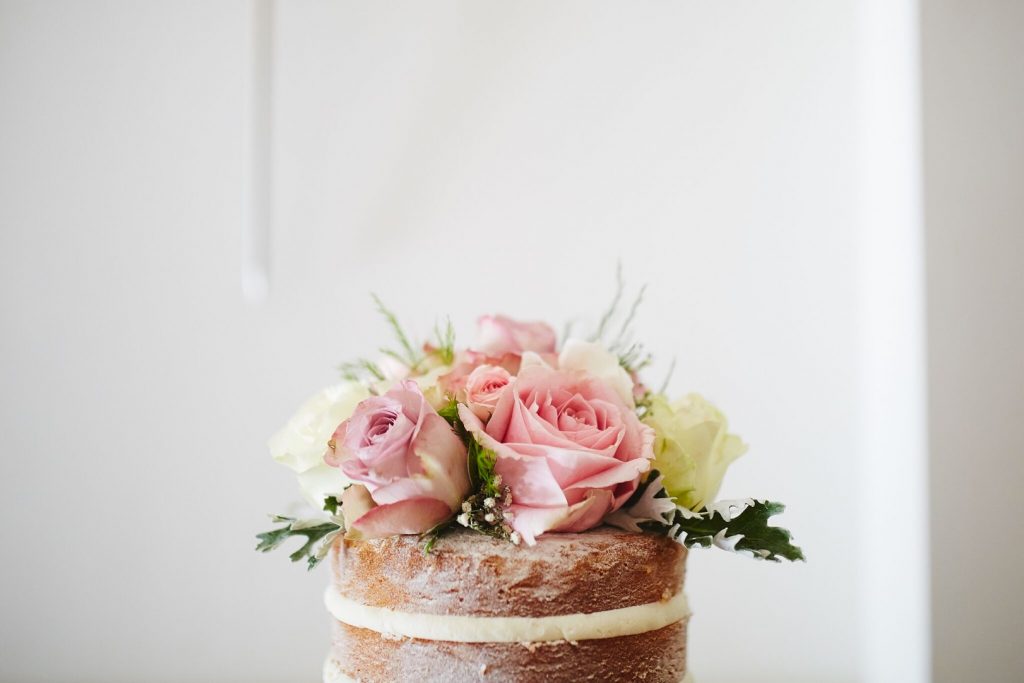 17. Insta-stories
A trend your #idocrew can get involved in. Couples are creating their own unique Instagram hashtags to share memories of their big day as they happen. This is a great way to stockpile your wedding photos, bypassing the need to hassling your guests for them.