Throughout the year you can see a shift in wedding styles as the seasons change. Our own wedding venue finds new colours. Colours find new life in various tones, textures adapt, and floral décor go with what is fresh at the time. Autumn is a time of warmth, cosy vibes and comforting foods. There are so many ways to incorporate an autumn wedding style in to your special day.
Autumn wedding colours
As you will know, autumn colours appear everywhere heading into September. These colours look stunning in a wedding. Those classic golds, reds, oranges and yellows offer brightness and a delicious glow to any wedding set up.
Additional colours that can be incorporated into an autumnal theme, simply by muting them. Gorgeous blues, purples and pinks look incredible complimented with autumn shades, giving you an additional splash of colour.
The wonderful thing about autumn is that you can keep it as simple as using just one colour with a hint of gold or you can use the full array of tones, giving so much depth and interest.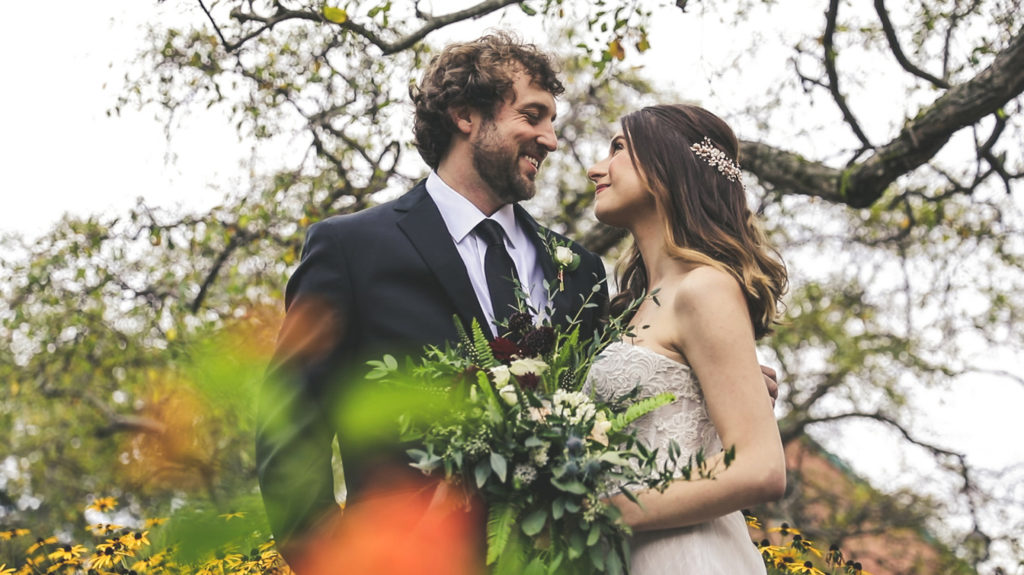 Flowers and displays
During September, October and November, the most popular flowers and foliage include Scabious, Viburnum, Berries, Gerberas and Dahlias. However, a great way to spruce up your displays is to use textural additions such as pumpkins, pine cones and succulents.
Pumpkins are especially popular this time of year because there are so many shapes, sizes and colours. They can be decorated and used in a variety of ways including aisle displays, names place settings, wedding signage and table center pieces.
They can be carved, decorated, painted and displayed in so many ways- you can put your own spin on this Cinderella style.
Autumn style can be found anywhere outdoors, making it so affordable. Pine cones are such a lovely way to bring the outdoors in and like pumpkins, they are robust enough to be decorated how you wish. Keep them in their original state for a real rustic look or spray them with gold/glitter to glitz them up.
Halloween style weddings
If you're an October couple, then Halloween themes start creeping into your Pinterest boards and Instagram feeds. The use of cauldrons, dramatic dress codes and cobwebs can now be introduced into your wedding décor.
You can be as crazy or as subtle as you like, with simple use of ghostly cufflinks and decorative shoes right through to gothic wedding dresses and cauldrons for the soup starter. There are so many elements of Halloween, giving you plenty of creative ideas and all the scope to have real fun with your wedding planning.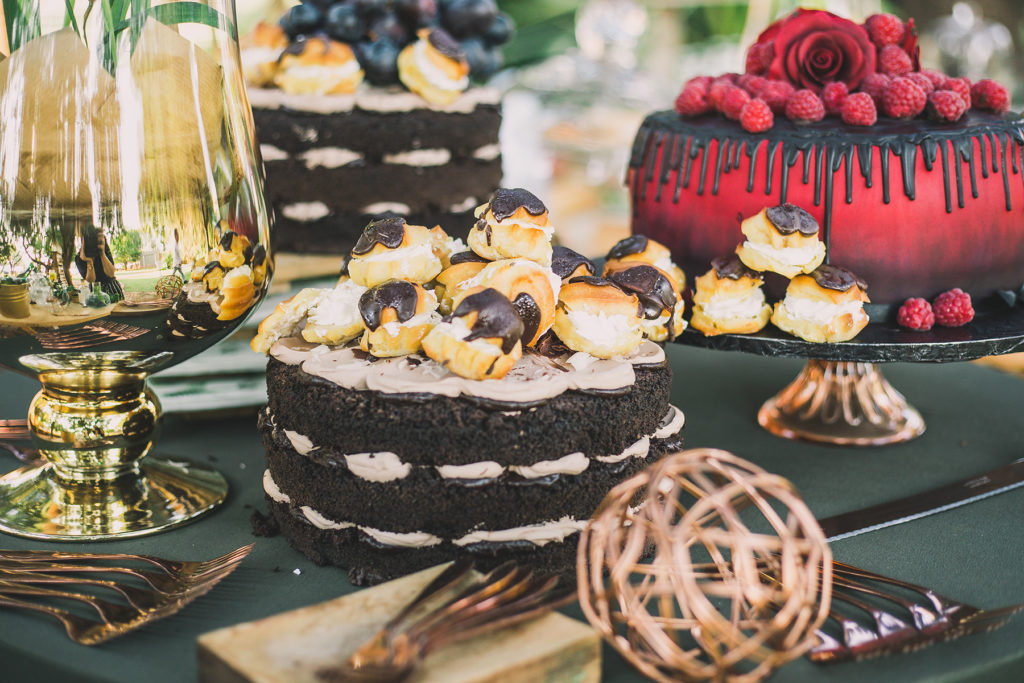 Cosy treats
As we say goodbye to summer, we look towards more warming food and oozing treats. We're excited for delicious soups, succulent meats and comforting sides.
Autumnal canapes are a great feature to have at your wedding day, and the perfect way to take you back to your childhood. Think toffee apples, toasty popcorn, mini pumpkin pies and even mini game pies.
There are so many ideas to inspire your autumn wedding, why not discuss them with our wedding team. They are always on hand to discuss décor, plans and clever autumn dates to really celebrate your wedding to the max.