The vegan way of life is ethical and sustainable, creating a world of kindness and morality. If you're concerned about animal welfare and production techniques, then a vegan wedding is a great way to represent your values. Keep in mind a vegan friendly wedding does not mean you feed your guests salads, tofu and vegetables. The Vegan wedding catering industry is booming and for good reason too.
As you will know, living a vegan lifestyle isn't always easy, there are so many things to think about. This is where specialist vegan wedding caterers step in. Finding the perfect caterer who offers vegan friendly options is important wedding catering has moved on a lot over the years. Wedding caterers want to offer options for everyone from dietary requirements or lifestyle choices. To help with your wedding plans, we have a few tips and ideas from the food to the wedding dress for making your vegan wedding run smoothly and ethically.
The Ultimate Vegan Wedding Menu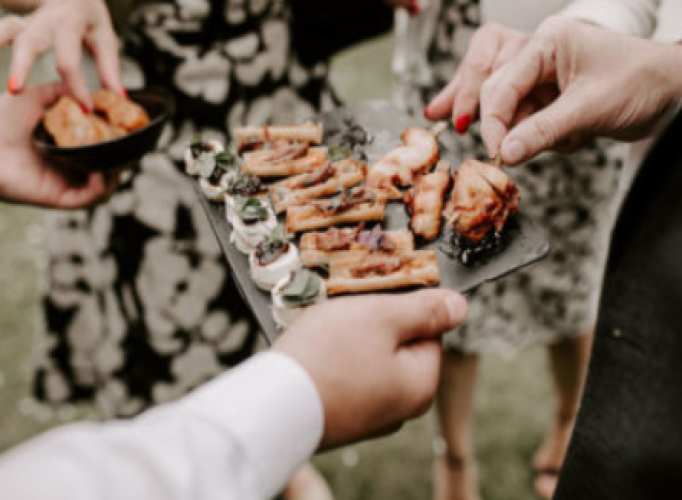 The most obvious thing you will need to decide on is the delicious food! your vegan wedding menu is going to be the show stopper, from the canapes to the wedding breakfast. The options are never-ending. Vegan wedding food can be added to your finger food list, mains, starters, and desserts you could go above and beyond and add in a vegan wedding cake so all your vegan friendly guests can enjoy it.
Whether you as a couple are vegan, or whether you are accommodating other vegan couples, your menu should offer a variety of food choices that suit various tastes and allergies. Remember being vegan is a lifestyle choice and accommodating your guests only leaves them with a pleasant memory of the amazing vegan food you serve. The best way to accommodate your vegan wedding is to find the perfect vegan wedding catering company that offers endless food options be sure to browse their vegan menu. Pay close detail to how they prepare their food and if they offer vegan wine, vegan cake, and other vegan options. Look into vegan wedding venues offering eco-friendly, sustainable, and cruelty free options. After all, being vegan isn't just in the food you eat. The most important aspects of a vegan lifestyle are your focus on animal-free and sustainable options.
Vegan food has come a long way over the years offering delicious dining options for everyone to enjoy. Such as vegan alternative to meat, vegan wines, and a huge range of vegan wedding dishes carefully created and all at a reasonable price. Who said a vegan wedding offering an exclusively vegan menu had to cost an arm and a leg? Wedding cakes have also moved on and vegan catering accommodates this in their dessert options.
Here at Woodhall, our chefs create a fabulous array of vegan friendly recipes for their menu and wedding cakes. All our ingredients are locally sourced, so we know where everything comes from, ensuring the highest quality for your vegan wedding.
Don't forget the drinks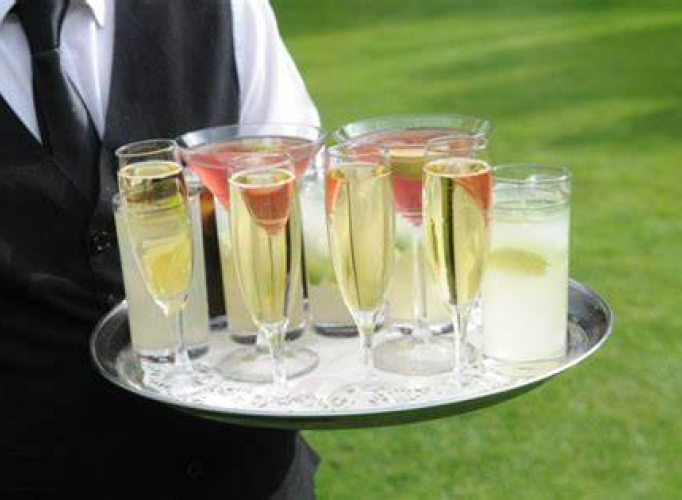 As hard as it may be to believe not all drinks are vegan friendly. So many wines and spirits contain gelatine, egg whites, or dairy produce, it's hard to go through every label and see what's ok to drink. There are certain brands that you can still enjoy including the likes of Dom Pérignon, which is perfect for the toasts. Ask your wedding planner if they have planned for drinks that are vegan friendly and the brands so your guests won't know the difference.
Plan your tables
Silk table cloths are very popular within weddings, but one to avoid so not to offend your guests who are concerned about ethical production techniques. When talking to the team at Woodhall, remind them how important your vegan wedding is and not just the vegan food has to be ethical, ask to use their cotton table cloths and what other options they can offer to make your vegan wedding a dream come true. As a wedding venue, we are well adapted to planning a vegan wedding. Our passionate team will come together to make sure all vegan friendly options are offered. We have wedding caterers who will specially select the best vegan food options for your special day. Speak to our coordinators about a vegan wedding cake option as a wedding venue we work closely with suppliers who specialize in vegan catering.
It's not just in the wedding food!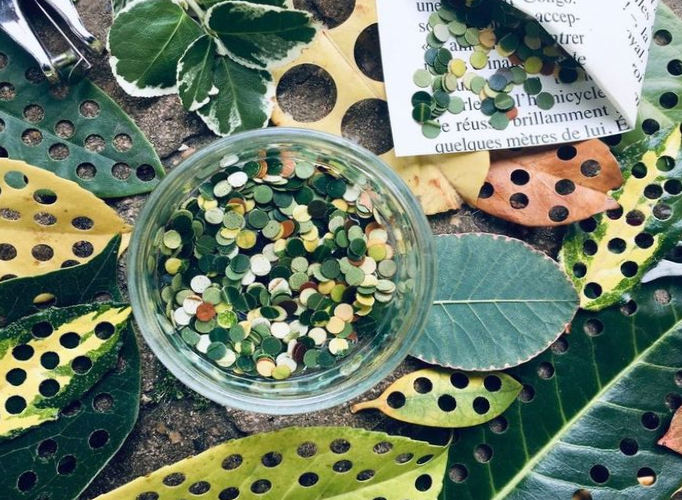 Here are some tips for a vegan friend wedding that isn't just about the food. Exploring your cruelty-free options is important for a vegan wedding, especially with the small details like centerpieces and wedding favours. For example, rather than going for cut flowers, opt for artificial flowers or, better still, a fun idea to use potted plants for your centerpieces is unique and leaves your guests with a truly authentic vegan wedding experience. These are a great way to bring life to your tables and offer the scent of fresh plants. If you have your heart set on cut flowers, choose some that are from a fair-trade partner.
For a vegan wedding, we would suggest speaking to our team about all the different vegan options you have. Such as vegan wedding dresses, delicious vegan food, and other cruelty-free alternatives.
This section is for the guests. There are plenty of vegan options for wedding favours too! Think of things your friends can reuse or grow like seeds for them to plant at home or handmade soaps a great place to source these products is at a vegan fare. Find out if there are any local fares in your area and make a day out of it! Vegan fares are a great way to shop for your own wedding or a friends. They offer incredible ideas for a wedding gift, wedding rings, and delicious wedding cakes the best part is it'll all be vegan! This is a great way for those who don't follow the vegan way of life to buy the perfect gift free of animal products and 100% vegan.
Dress for the occasion
Your dream dress can be vegan too! Many wedding dresses contain silk in the fabric, even if it is mixed so keep an eye on the labels to see what the material is made from. Eri or peace silk is available for those who have concerns over animal welfare.
Some may find wearing a pre-loved dress the best way to go as no new animals or insects were affected during the creation of the fabric and it's more sustainable for the environment. Charity shops, online retailers and vintage shops are fantastic places to find a wedding dress as they offer a little more for their money and some of the classic styles are so in style right now. A perfect way to have a truly authentic vegan wedding day is wearing a wedding dress that has been preloved.
Make-up that lasts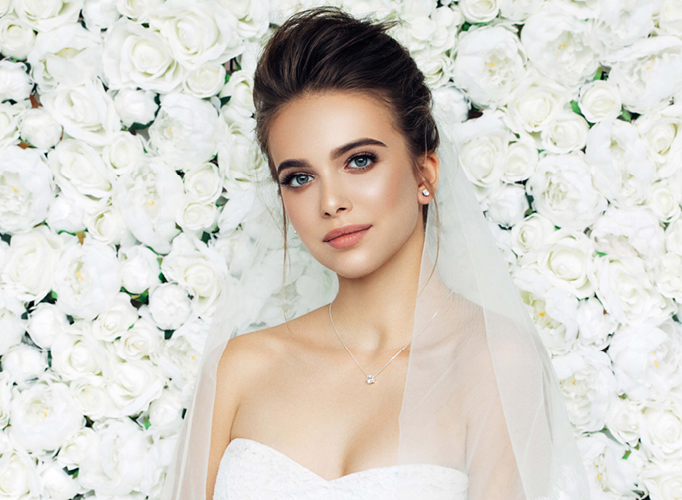 Although the cosmetic industry is slowly becoming a more ethical world, many brands are still not with the times. The best way to avoid these brands is by sourcing a make-up artist who shares your values and has worked vegan weddings in the past. Look back on your wedding photos and know even your makeup was vegan free of any animal products.
If you still are concerned, talk to your make-up artist about what products you will need and buy them yourself. That way you have vegan friendly hair and make-up options already or ask if the makeup you use is suitable.
It won't be everyone's cup of tea
One thing to remember is that not everyone will appreciate weddings just for vegans. Some may request meat with their meal, others may not appreciate the brands of drinks on offer. Catering to all your guests is important, everyone's taste buds are different and we all like different recipes and dishes. for everyone to have an authentic vegan wedding and feel amazing you need to think about your guest list as a whole.
Give everyone plenty of notice and maybe a note with your invites explaining your values, and who knows, you may even find some people making a change themselves! Work through your guest list and make sure everyone has been notified.
The most important thing to remember is that it is your day, and once they see, taste, and embrace the aspects of your wedding day, they will see that the vegan way is simply wonderful. We hope our ultimate guide to a vegan wedding has helped if you have any questions please get in touch.