Are you grappling with the decision of whether to embrace the warmth of a summer celebration or the enchantment of a winter wedding? We've got you covered with some fantastic insights to help you make that choice, and we're about to make a strong case for a magical winter wedding at Woodhall Manor in Suffolk, East of England.
1. No Weather Worries
One of the biggest advantages of a winter wedding is that you can bid farewell to those nagging weather worries. No need to stress about whether the sun will make an appearance or if rain will dampen your day. With a winter wedding, you can relax and enjoy your special day, knowing that a crisp, wintery day can create the perfect backdrop for stunning outdoor photographs.
2. Seasonal Savings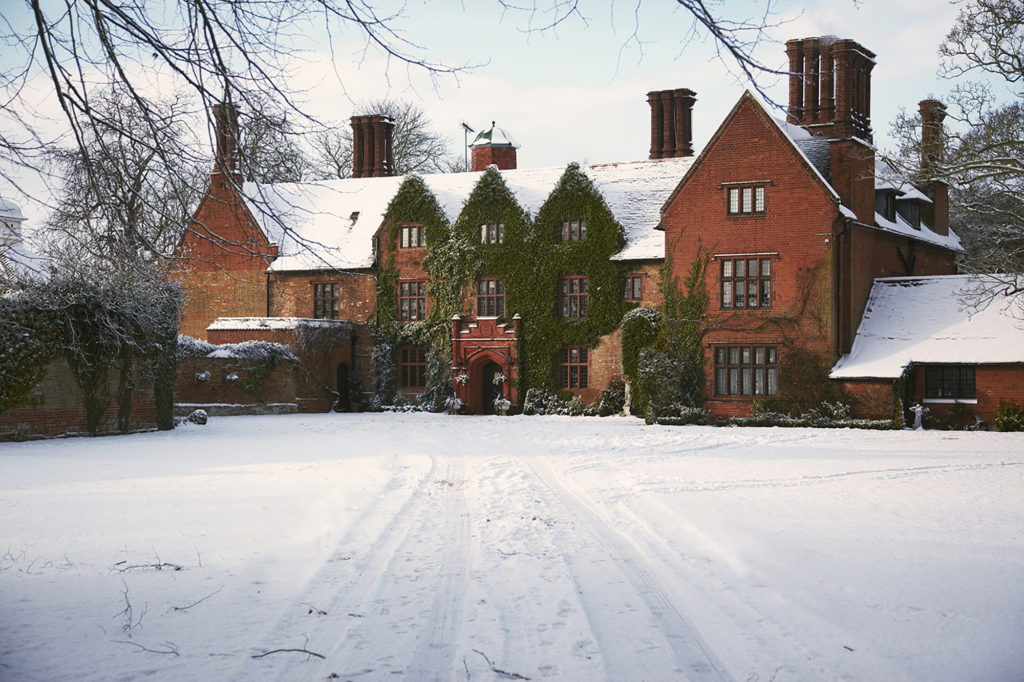 Choosing a winter wedding date, especially in January or February, can work wonders for your budget. Traditional summer wedding venues are often in high demand, which can drive up costs. In contrast, a winter wedding allows you to secure the same venue, entertainment, and food at a fraction of the price you'd pay during peak wedding season.
Here at Woodhall Manor we have some truly irresistible special offers that could have you saving thousands for your wedding during the winter months!
3. A Bright Start to the New Year
After the festive whirlwind of Christmas and New Year, December and January tend to be quieter months.
Picture this: as the days grow shorter and the weather colder, you announce your upcoming wedding, bringing warmth and excitement to the start of the year. It's a delightful way to lift spirits and give everyone something to look forward to after the holiday season.
4. Daring Decorations
Embrace the unique opportunity that winter offers for your wedding decorations. With fewer fresh flowers available, consider a more dramatic and daring look. Adorn your tables, buttonholes, and bouquets with crystals, pine cones, feathers, or even baubles. These unconventional choices will last for weeks, serving as lasting mementos of your special day.
5. For the Love of a Real Fire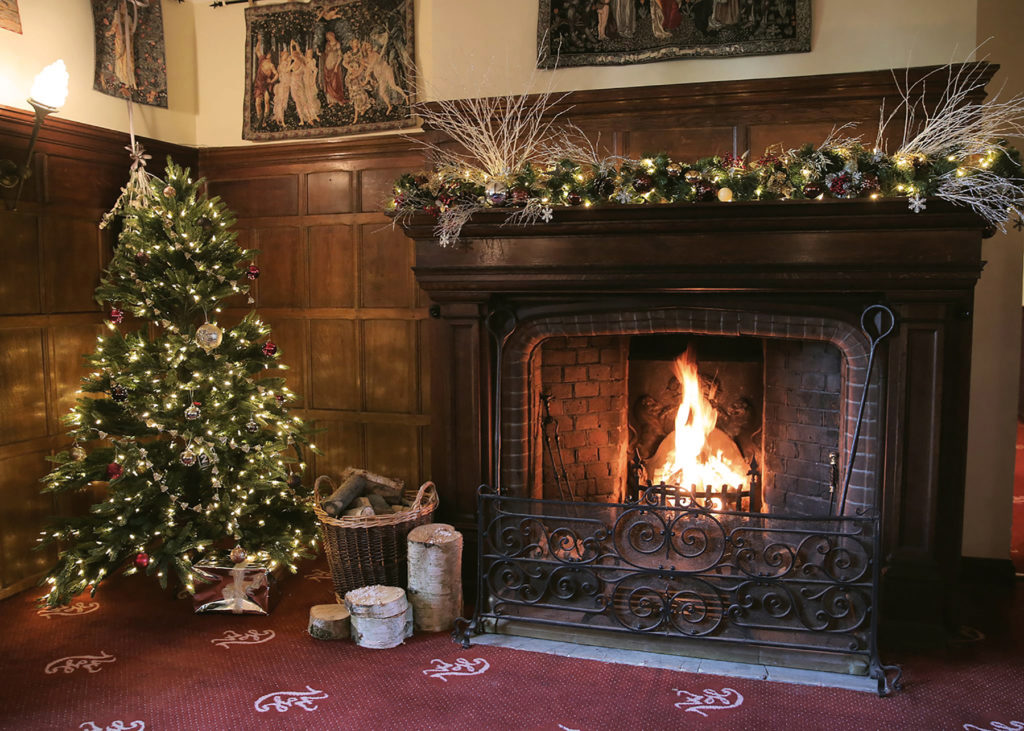 Who can resist the allure of a crackling log fire on a cold winter's day? It's the perfect excuse for your guests to escape the chill and gather around a magnificent fireplace. You might even consider toasting marshmallows for a bit of interactive fun. Plus, for you and your new spouse, it's an ideal opportunity to share some cosy moments together.
6. Lighten the Mood
Embrace the early nights and natural darkness of winter to create a magical, winter wonderland atmosphere. The soft glow of lanterns, candles, and tealights sets a profoundly romantic mood. To get everyone in the spirit, hand out sparklers that will delight both children and adults alike.
7. Feast on Comfort Food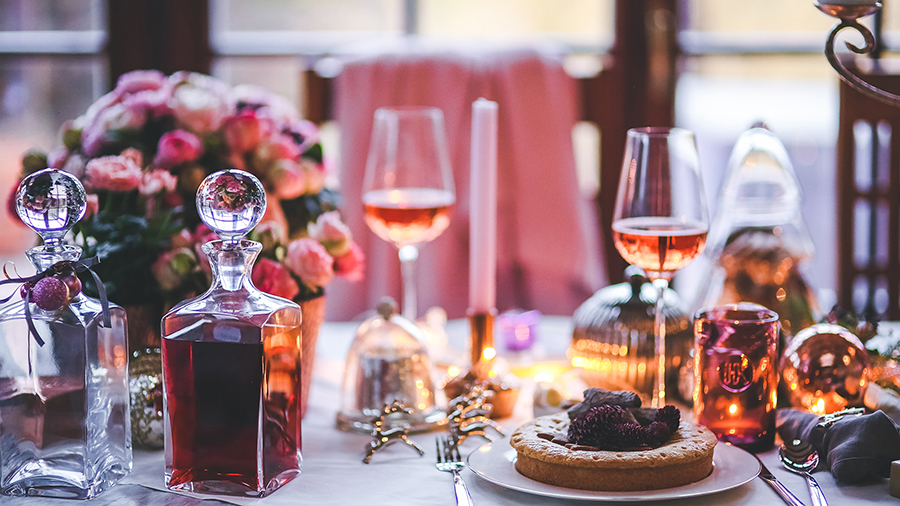 Let's be honest, one of the most memorable aspects of any wedding is the food. Embrace the season by treating your guests to hearty comfort food.
For a winter wedding at Woodhall Manor, think slow-braised shoulder of lamb, seared loin, or a whole roasted Longhorn rib of beef. Complement your menu with hot vodka cocktails, mulled cider, or a soothing hot toddy to keep everyone warm and content.
8. The Perfect Excuse for a Tropical Honeymoon
And finally, perhaps the most compelling reason of all: What better excuse is there to book a tropical honeymoon? After tying the knot in the midst of winter, you and your new spouse absolutely deserve to hop on a plane and escape to a sun-soaked paradise for some well-deserved rest and relaxation.
So there you have it, eight reasons to consider a winter wedding at Woodhall Manor in Suffolk. With the right planning, your winter wedding can be a magical and unforgettable experience that you and your guests will cherish forever.
Embrace the season and create memories that will warm your hearts for a lifetime – get in touch with us today to start your journey!