Planning your wedding is hugely exciting, but it can also be a slightly daunting prospect. With so many decisions to make, where do you start? Fortunately, there are a wealth of wedding fairs and shows that can help you source ideas and meet with potential suppliers for your big day.
Our Woodhall Manor wedding planners thought they'd give you a helping hand and have compiled a list of the very best wedding fairs taking place this year. Choose your favourite, and don't forget to let us know how you got on!
Think Big!
If you're ready to be wowed and brave enough to tackle the biggest show, then a visit to the appropriately named, The National Wedding Show which takes place in London, Birmingham and Manchester, is a must.
Make a list of what you really want to see as, with over 300 exhibitors to discover, you're unlikely to be able to visit everyone. Whether you're desperate to try on dresses, or looking for floral inspiration, or honeymoon advice, you've come to the right place. Arrive early, and go prepared with comfortable shoes – you could be here for some time.
With everything from fashion shows, to floral demonstrations, a makeover theatre, and DIY classes to help add you add a creative personal touch to your plans, there's no doubt that you'll leave wedding fairs full of ideas. Take your bridesmaids and your mum and make a day of it. For a bit of a treat, book VIP tickets and enjoy the free fizz, goodie bag and fast track entry to the shows.
London Olympia 17th-19th February
Birmingham NEC 3rd-5th March
Manchester Event City 11th-12th March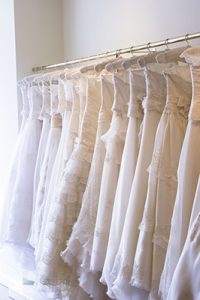 Think Exclusive
If your plans are a little more extravagant and you've got a budget to match, then you'll love the Conde Nast Brides, The Show. Brought to you by Brides magazine, this event has lots of fantastic suppliers and inspiring demonstrations but is smaller, and more exclusive than The National Wedding Show.
Aimed at brides planning a "super stylish wedding", you can whet your appetite with high-end designer dresses, intricate cakes, and elaborate blooms, as well as some super cool venues.
Business Design Centre, Islington, London 29th September-1st October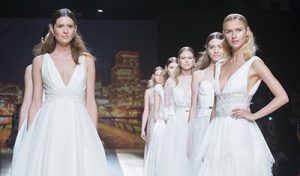 Think Different
If you prefer to stray away from convention, and the thought of a traditional white wedding complete with meringue dress leaves you cold, then A Most Curious Wedding Fair is aimed squarely at you. If big names and popular labels don't float your boat, but you love vintage, alternative and small designers, then this fair is for you. Described by the organisers as an opportunity to: "just keep it simple, stylish, free spirited and NOW."
If you're one-half of a creatively cool couple, then here's the place to indulge yourself in unexpected, exciting, fresh and beautiful ideas to help create a truly personal wedding day.
The Old Truman Brewery, London 18th-19th March
St Andrews Hall, Norwich 9th April
Think Far Flung
If you've always dreamed of getting married abroad, then you can even attend wedding fairs specifically aimed at couples wanting to try the knot in an exotic location. At Wed Away, there are guest speakers and suppliers to guide and advise on suitable destinations, to help you understand the differing legal requirements and cultural differences, as well as practical help on when to travel.
London 10th-11th March
London 21st-22nd January
Civil Partnerships & Same Sex Weddings
Did you know that over 70,000 couples have already entered into a Civil Partnership or Same Sex Marriage since 2005? There is a huge demand to find the best suppliers for this fast growing section of the wedding industry. The Gay Wedding Show has provided inspiration to same-sex couples with their fun, vibrant and chilled shows for 14 years. Perhaps best of all, entry is free to their two shows this year, so get online and pre-register now.
London 26th February
Brighton 1st October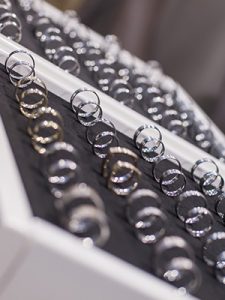 Whatever your dream day looks like, our versatile manor house venue is a beautiful backdrop for weddings and civil partnership ceremonies and celebrations. To experience our stunning venue for yourself give us a call on 01394 411288 to arrange a private show around at Woodhall Manor.