Are you celebrating an engagement and considering a photoshoot to commemorate the occasion? Our wonderful wedding planners at Woodhall Manor share their thoughts on the growing popularity of the engagement photoshoot.
Your wedding photographs will live on long after the rings are exchanged and the dancing is over so it's so important to choose the right wedding photographer to capture your big day. Photography is usually a significant investment for couples on their wedding day, so feeling comfortable in your choice is essential.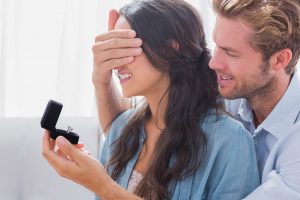 In recent years there has been a noticeable rise in the popularity of the engagement photoshoot.  Some may feel this is just another excuse for the wedding industry to extract even more money from couples in the run up to their wedding, but at Woodhall Manor, we think that a pre-wedding shoot is a great idea. Very few people genuinely enjoy having their photograph taken, and with the added pressure of all your guests watching, it's easy to feel intimidated by the thought of a lengthy photography session on your wedding day. By booking a shoot before the day, you've got chance to dispel some of those nerves, with just you and your other half. Who knows, you may even enjoy the experience!
An engagement shoot may be the first time you meet with your photographer face to face so it's a great opportunity to discuss your preferred style, and work out what suits you and your partner, drawing on your personality as a couple. If you've got any concerns, or specific requests, this is the moment to talk them through. You'll also have the chance to maybe try some different poses and styles, and take on board your photographer's advice. Without the time constraints of your wedding day, and the pressure to mingle, socialise and host your guests, you can make the most of the freedom of time to capture images you're totally happy with.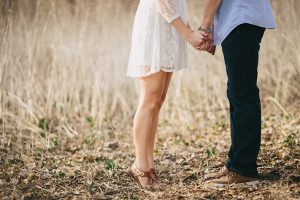 Thinking practically for a moment, you could consider using the images you capture at your engagement shoot for save the date cards, or maybe even for your invitations. If you're looking for a memento for everyone to share, framed photos make a gorgeous gift for your nearest and dearest and a lovely reminder of your engagement.
If you're looking for inspiration for where to hold your shoot, many couples head straight to their wedding venue, or the place where they became engaged. At Woodhall Manor we encourage all our couples to visit our wonderful venue for special images. As well as our characterful interiors, we are fortunate to have stunning grounds and gardens where you can capture some amazing shots.
If you've booked a winter wedding, why not opt for a summer photoshoot at your wedding venue so that you capture the differing light and weather conditions, as well as the contrast between the outdoor landscapes. Or for summer weddings, go for a winter pre-wedding shoot and create magical crisp, winter wonderland imagery.
If you'd like to book Woodhall Manor for your engagement photoshoot, please give us a call on 01394 411 288 or email

[email protected]

to check availability.
For more creative wedding ideas visit our Inspiration page regularly.